Grab My Heart
"I want my elder and younger brothers to believe in Christ very much. I am grateful to the Lord for His mercy, caused by my brain tumour surgery, has subsided considerably. I have always hoped that I can do my best for God's Kingdom. However, I have only followed the Lord for a very short time and I am afraid that I will bring Him shame. Every time I listen to the radio program, I am particularly moved but at the same time worried that the feeling is not from God. Today when I listened again, the words 'someone is praying for you' grabbed my heart. This is what I have been asking the Lord. How can my family join Jehovah's army of prayer?"
(Audience "Little Sister")
Pray to the Lord that He will acknowledge Little Sister's heart and prepare a prayer team for her to learn how to serve Him through prayers and to help her grow spiritually. Pray also that she will learn how to serve in the church and offer herself to be used by the Lord.
---
Revitalization
"Since the economic reform in China, the average income per head of Chinese people has greatly increased but the rural population is still living in poverty. To improve people's livelihood, many places in different provinces are actively exploring the mode of alleviating poverty through the preservation of non-material cultural heritage or through the exploitation of cultural tourism to revitalize traditional crafts and boost economic development. Take Sichuan Province as an example. Villagers set up co-operatives to manufacture and sell ginger tea or pottery products of local characteristics, thus successfully create employment opportunities and raise the income of villagers. There are also villages and towns which make use of their unique customary and cultural resources to develop tourist attractions, spur the development of neighbouring areas and improve the environment of the villages.
("Sichuan Daily", November 9, 2020)
We are thankful to the Lord that the poverty alleviation policy in some villages and towns has yielded positive results. However, there are still places where ways to eradicate poverty is still lacking. Pray for the officials concerned that they know how to formulate policies suited to local circumstances, make good use of resources and implement measures conducive to the improvement of the livelihood of the people.
---
The Newly-converted
"My mother and grandmother are Christians; my father was also converted 30 years after. He once fell from the second floor but the Lord saved his life. My husband's family worshipped idols; and, his business failed because his brother-in-law set him up and drove him away from the company. For more than ten years, I have prayed for him. During the epidemic, my husband and his parents accepted Christ. My husband took the pastor home to help remove all items of idols. My husband's elder brother has also pledged his acceptance of Christ but he still has doubts. His eighteen-year-old son has also made his acceptance prayer. In the middle of July, our neighbours worshipped their idols and my newly-converted in-laws were frightened. I was away from home and did not know how to handle the situation. My parents-in-law said that they could not go on with their prayers and bible study. I have bought them a gospel player. Please pray for them."
(Sister Zhou)
Pray that the Lord will build up Sister Zhou's family, equip them spiritually, strengthen their spiritual life, keep them and give them strength and courage. Pray also that they will be able to find companions and a pastor to shepherd them.
---
Online Loan Risk
Using the online loan platform to pay everyday expenses has become a way of spending among many young people in China. The new generation of rural migrant workers is no exception. Recently, the Institute of Sociology of the University of Chinese Academy of Social Sciences released the "New Generation of Migrant Workers' Life and Mindset Survey Report". It reveals that most of the new generation migrant workers are basically financially independent, but they have little savings and weak money management concepts and a high percentage of them are borrowing online. While online loans can meet their immediate needs and help them tide over hardships, they may, if without self-control, get into a situation of using a loan to repay another loan and suffer from anxiety because of the stress brought about by the loan repayment.
("Xinhua News Net", November 6, 2020)
Pray for the new generation of migrant workers. Since they lack money management concepts and the relevant training, their ability to withstand risk is low. Pray that the Lord will protect them and keep them from falling into traps of online loan.
---
Gospel Broadcasting
New "Podcast" Ministry: "Podcast" has once again become popular in China. In 2019, it has been growing at a rate of hundreds of times, absorbing the highly-educated 25 to 35-year-old generation. Seeing this big threshing floor, our young colleagues formed a project team to produce new programs for the Chinese "podcast" market, hoping to reach out to the generation of young unbelievers. The new program is expected to be officially launched in early 2021.
Bachelor of Ministry: Starting from January 2021, Liangyou Theological Seminary (LTS) will launch a new "Bachelor of Ministry" Degree program, to further equip our graduates from both the fundamental and the advanced diploma programs, and to upgrade the effectiveness of Christians serving in pastoral roles. Please pray for the publicity and the enrollment of the new program, that many may be blessed.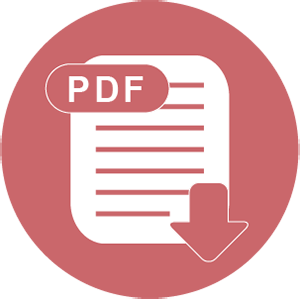 Download