A Thank You Note
"My spiritual growth is inseparable from Liangyou. I would like to thank the program host for being by my side when I was weak. I was divorced before I was converted. After my conversion, I was still weak in the flesh. However, after learning from the host that this was sin, I prayed to God and asked Him to give me the strength to overcome my lustful desire. Now I will still be weak occasionally. I will continue to pray so that I can better prepare myself to serve the Lord. I thank the Lord for the provision of such a good platform which enables us to learn so much! I also thank the host of Radio Liangyou for being with me and I hope God's kingdom will greatly expand!"
(Brother Du)
Pray for Brother Du that he will lean on the Lord to lead a victorious life, to overcome his weakness, to persistently study God's Word, to get involved in church life and to grow together with other brothers and sisters in Christ so that they will build up and support one another.
---
No More Abduction
"The best 15 years of my life were spent on looking for my child. I am extremely lucky in my misfortune to be able to find my abducted son, but there are still a lot of parents who have not yet found their children. I am willing to help these families," said Shen Junliang, a father and a "tough guy" who persisted for 15 years in the search for his son. He gave out over a million "missing person" notices and spent all he had. After his son, Shen Cong, had been abducted in 2005, Shen Junliang roved around for 15 years looking for him. In March this year, Shen and his long-lost son were reunited finally. From recording the bitter experiences of looking for his son to becoming the "old father who is the cook for the family" sharing the trivia of life after his son's homecoming, and then to helping other families find their abducted relatives, Shen's greatest wish is there will be no more abduction in the world.
("China News Service", October16, 2020)
Thank the Lord for enabling Shen Junliang to find his son. Pray that his wish will come true and that there is no more abduction in the world so that everyone can enjoy a happy family life.
---
My Husband
"My husband is a person with a blind sense of filial piety. He only devotes his attention to his parents and sisters but has never cared much about his wife and children. Years ago, out of the selfish desire of his parents and sisters, he mortgaged our house to the bank. He and his sister who forged my signature took out a loan of RMB300,000. At the beginning, he made repayments to the bank every month but ceased to do so later. Now, the court is going to auction our house. In response, my husband adopts a couldn't-care-less attitude. He even plans to divorce me and drive the children and me away. Whenever I discuss the issue with him, he will lash out at me and then stop answering my phone. His attitude is extremely bad. What are my children and I going to do if we do not have a house to live in?"
(Listener "Full of Blessngs")
Pray that the Lord gives this sister the courage and wisdom to communicate with her husband and that they can solve the problem together.
---
Digital RMB
To integrate the development of the Guangdong-Hong Kong-Macau Greater Bay Area with the policy of boosting local consumer spending, the Shenzhen Municipal People's Government and the People's Bank of China have jointly launched a "Digital RMB" red packet trial scheme. On 9 October, 10 million dollars of "red packets" were issued and distributed through a "lottery". The red packets, worth 200 dollars each, can be used within the validity period in 3,389 designated merchant outlets. The red packets are non-transferable and unused red packets will be taken back after the expiry date. At present, "Digital RMB" is not yet officially introduced. Only those who have received the 200-dollar "Digital RMB" red packets can download the "Digital RMB" App for use. This is also the first time that a large-scale closed trial of "Digital RMB" is launched in the market.
("SINA Finance", October 9, 2020)
Pray that the government will have the relevant protective measures, especially measures to prevent the payment system from being hacked so that people will use the digital money without any worries.
---
Gospel Broadcasting
New Website: A new version of Radio Liangyou's website (729ly.net) was launched on September 21. This new revamped website provides news about Radio Liangyou; and audience can select and listen to the programs of their own choice. We also add new functions such as searches, keywords and tags to make listening and browsing more convenient so as to upgrade the overall experiences of users.
The Way of the Pastors: "The Way of the Pastors" (pastoral training program) was changed to an online program because of the epidemic. The teachers have conducted online lessons since October. The lessons will last for four hours a week and for eight weeks. Please pray for the adaptations and attempts of the teachers and students so that the study and communication will not be obstructed by changes in the form of the lessons. Also ask the Lord to ensure the stability of the network speed.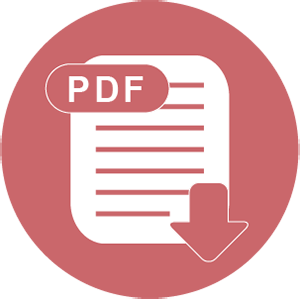 Download