Thanks, "You" Are There
"I started listening to Radio Liangyou about a year ago; and I was a new believer. Although I had participated in training before, my faith was still unstable. In addition to the torture of anxiety, time had become my worst enemy. I have a job in a café, and I have a lot of leisure time having nothing to do. I feel so empty and bored is unavoidable. After I have listened to your program, I have a lively feeling of enlightenment, a discovery of the company by good friends. The most impressive is what I have heard of the identity of God's children in Christ. Although I have been suffering from insomnia, "seconds do not wear on like years" with the company of Liangyou. No matter where, the spiritual world is immediately connected once you wear earphones, Thanks, "you" are there – Radio Liangyou"
(Brother Fang)
Brother Fang has found hope in his spiritual life. Please pray that he will be devoted more to his church. Also pray that he will be greatly empowered to get rid of the torment of illness by relying on Him.
---
Flood Disasters in Gulin
Many places in Gulin County, Luzhou City, Sichuan Province have encountered disastrous heavy rainfall for many days. In July, 43,000 people in Huanghua Town, Baini Town and Jiaoyuan Town had been affected. On September 8, a pregnant woman who was about to give birth in Sanxing Town had been in a coma as she was trapped by a mountain torrent. The rescue vehicle could not move forward and the rescue team came on foot to forcibly save the trapped pregnant woman. On the same day, villagers in Yongle Town were besieged by a sudden flood. Entire village were submerged by the floodwater which reached the window levels. Rescuers saved all more than 60 trapped villagers. On September 10, there was mud-rock flow in Shuangsha Town. The evacuation had successfully prevented the casualties of 44 people in the landslide area there.
("Cover News", September 10, 2020)
Please pray for the weather of continuous torrential rain and the non-stop rescue operations. Pray that the Lord will bring the flood disasters to an end as soon as possible and reduce the damages to a minimum.
---
Getting in Touch with Hui
The Hui people are the fourth largest ethnic group in China with a population of over 10 million. The FEBC has produced a gospel program, "Grace and Truth", for them since 1992. A lot of gospel messages have accumulated over the years. In order to get more in touch with the Hui people, some volunteers and ministry partners have developed a mini-program in WeChat. Its initial content is mainly stories, including "Madame Baihua", "Unveil to Gain Freedom", "Life is No Longer the Same", "Life-changing Religion" and "Secrets of a Happy Marriage". This is the most convenient way which will transmit the messages specially created for the Hui people. It is ready to be launched on October 1.
Please pray for this new Hui mini-program. Ask the Lord to use it and let believers recommend it to Hui friends so that they can hear the good news by listening to stories and testimonies. Also ask the Lord to help the ministry partners, enabling them to have the wisdom and perseverance to continuously upload the most appropriate information; and to promote this gospel channel more efficiently in order to lead more Hui people to know the salvation.
---
Gospel Broadcasting
Protected by the Lord: So far, all our staff are safe amid the epidemic. In order to comply with the anti-epidemic measures, our staff were arranged to work from home for the past period, except for maintaining necessary operations. Our Mainland and local broadcasts have been run as usual during the epidemic. Please pray that the Heavenly Father will use the broadcast programs and messages to let more listeners receive the salvation and hope.
Podcast Ministry: Radio Liangyou has been working hard in the gospel broadcasting for 71 years. We hope to create a new ministry via Podcast with a new brand name! This new platform will serve a very different group of people – the new generation of intellectuals in the Mainland. Program production and operational testing will start soon and will be officially launched early next year. Ask God to spread the gospel more widely to different groups of people through this ministry.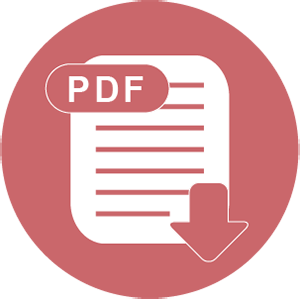 Download