Re-Linked
"I started listening to Radio Liangyou when I was 19 and had been listening for more than ten years. I saw you all as Moses of the time, leading the Israelites to influence the nations and spread the gospel to the end. To be honest, I knelt while I listened because I took every word as from God but through your lips; whether in hardships and difficulties, in times of good or bad, I had always got your companion and comfort. But then a problem on radio reception blocked me from listening to it until 2018, when I saw it again on WeChat. I regretted that I were not knowing this earlier then I would not have been wasting my time all these years! I am thrilled to be re-linked with the Liangyou family and with your loving dedication that I am confident for a healthy growth of spiritual life. Grateful to you and thank you Lord."
(Sister "Comfort")
I am grateful for Sister "Comfort" for being able to meet Radio Liangyou again. May God's words keep touching her and encouraging her. Hope that she can work harder spiritually to equip herself to be used by the Lord.
---
Difficult Rescue
Nine people have been trapped since the collapse of the roof of an under-construction tunnel in Leye county, Baise city of Guangxi. As of September 14, there have been more than 86 hours from the occurrence of landslide. Rescue work has been facing three major difficulties: First, there are huge dangerous rocks and cracks above the landslide section, which is difficult to clean up and can easily lead to secondary disasters. Second, the rock formations surrounding the dangerous rocks are relatively broken and have poor stability, which endangers the safety of rescuers and increases the difficulty of rescuing the trapped persons. Third, due to the complex rock formations on the top of the tunnel, the technology applied onto the rescue is difficult and risky. Experts are required to study and formulate plans for new situations that arise, which may further lengthen the rescue.
("The Beijing News", September 14, 2020)
May the Lord protect and rescue the trapped persons. Pray that experts can work out a safe plan very soon to shorten the rescue time.
---
God Keeps Me On
"Because of an amazing encounter, I've known Radio Liangyou for more than a year. I was once deeply troubled by the matter of parenting and therefore kept searching for materials to learn how to make my children obedient, polite, initiative, and have positive thinking and better communications with parents etc. I called to the Lord in my distress, and I cried to my God for help. He answered my prayer and let me find the WeChat account of Radio Liangyou on my smartphone! How wonderful! Weren't there all the materials that I wanted? Your programs let me see so many of my shortcomings and insufficiency. By following the advice and instructions, I have changed a lot. It was not easy at first but by the strength from God, I keep on listening to the radio and change myself bit by bit every day."
(Sister Chen)
Grateful that Sister Chen met the Lord through our radio broadcast. May the Lord grant her wisdom to teach her children to grow up in the words of the Lord.
---
300K in Short
According to information from the Ministry of Education, there is a shortage of 300,000 teachers in physical education (P.E.) across the country. There is less than one P.E. teacher in every elementary and middle school on average. Meanwhile, most P.E. classes are too formalized, and are often replaced by cultural classes. Only 43% of elementary school students can take three sessions of P.E. classes a week, while 31% of elementary schools and 83% of junior high schools never even organize any extracurricular P.E., not to say to ask students to exercise for an hour daily. As a result, most students could barely develop any sports hobbies throughout the 16 years of campus life. Henan Province conducted a survey of 120 primary schools; more than 80% of rural primary schools have no specialized P.E. teachers, nor can provide professional sports education.
("Tencent QQ News", September 15, 2020)
A serious lack of P.E. teachers reveals a negligence of physical education by the education system. May the Lord have mercy on our children, so that they can participate in physical activities of high quality and achieve an all-round development in life.
---
Gospel Broadcasting
Protected by the Lord: So far, all our staff are safe amid the epidemic. In order to comply with the anti-epidemic measures, our staff were arranged to work from home for the past period, except for maintaining necessary operations. Our Mainland and local broadcasts have been run as usual during the epidemic. Please pray that the Heavenly Father will use the broadcast programs and messages to let more listeners receive the salvation and hope.
Podcast Ministry: Radio Liangyou has been working hard in the gospel broadcasting for 71 years. We hope to create a new ministry via Podcast with a new brand name! This new platform will serve a very different group of people – the new generation of intellectuals in the Mainland. Program production and operational testing will start soon and will be officially launched early next year. Ask God to spread the gospel more widely to different groups of people through this ministry.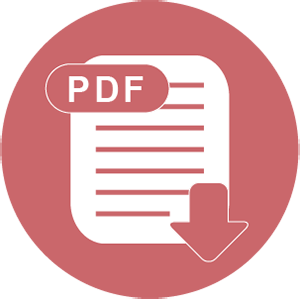 Download