A Seminary Teacher
"Teacher Xiang teaches in a theological seminary in Wenzhou. He is about 44 years old this year. He is a full-time servant of God. He felt unwell in November last year. His medical examination revealed that he had terminal cancer. I know until now that his sickness is so serious. He is an enthusiastic and loving Christian brother who always cares about the spiritual growth of others. I have lived in Wenzhou for so long and have received help from many brothers and sisters. Only Teacher Xiang is just like my elder brother. He is upright, kind and willing to help. He is very good regarding both of his faith and love. I have really owed him too much. Currently he has difficulties, but he is still considerate to others and loves God as before. Please pray for his health."
(Brother Qiang)
Ask the Lord to let Teacher Xiang be healed. Pray that his enthusiastic life will become a witness of the Lord. May the Lord have mercy on him.
---
Where to Start
"I do not know how to live a balanced life and how to seek God's will. Neither do I know what God has prepared for me. I really want to find a church suitable for me to commit myself to the ministry, but I do not know where to start. Is it a sin to pursue a good life? Is it an excessive pursuit of material things? I do not even know what to do is right. My family lives in a rural area. Originally I have planned to go back to apply for a teaching post and to be committed to the church of my homeland. However, I still want to go to a big city. My homeland church is too desolate and there are no young believers. I am now 24 years old. I have followed my grandparents to believe in the Lord since my childhood. My family members all have believed in the Lord. But I have not learned much biblical knowledge. I have no spiritual growth, so I am very upset."
(Sister Wen)
Ask the Lord to help Sister Wen pursue earnestly her spiritual growth, equip herself and understand the Lord's guidance.
---
Gospel Broadcasting
Protected by the Lord: So far, all our staff are safe amid the epidemic. In order to comply with the anti-epidemic measures, our staff were arranged to work from home for the past period, except for maintaining necessary operations. Our Mainland and local broadcasts have been run as usual during the epidemic. Please pray that the Heavenly Father will use the broadcast programs and messages to let more listeners receive the salvation and hope.
Podcast Ministry: Radio Liangyou has been working hard in the gospel broadcasting for 71 years. We hope to create a new ministry via Podcast with a new brand name! This new platform will serve a very different group of people – the new generation of intellectuals in the Mainland. Program production and operational testing will start soon and will be officially launched early next year. Ask God to spread the gospel more widely to different groups of people through this ministry.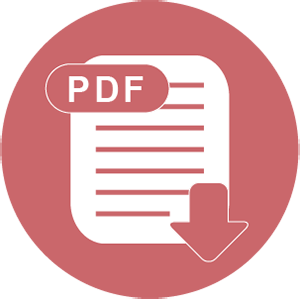 Download