Resistance Inside
"In my life, there are numerous problems that I am unable to solve. Losing the drive to talk or work, as if I had depression. I want serenity, yet there is no calmness in my heart. Even out of my mother's good intention, whatever she said would annoy me easily. I become lethargic, and feel sorry for being powerless to face, let alone to overcome my own weaknesses. I prayed but my prayers were not answered. As a Christian I should be used to confession, this is hard for me though. I do not feel that I have committed sins. Full of restless struggles and regrets, I wish that I were in an unawakable dream where no trouble could come close to me any longer."
(Sister Ye)
Pray for the Lord to help Sister Ye see her condition clearly. Whether she is emotionally troubled or if there is a stalemate. Pray for God's mercy on her, heal her, and let the church be her help.
---
Clean Plates Campaign
In 2013, catering industry in Wuhan began a "Clean Plates Campaign" hoping to cultivate a sense of frugality. Restaurants would remind their customers to order less and add some more when necessary. Packaging service was given if there was left-over on the plate. On August 11 this year, China has stepped up measures to reduce food waste by introducing the "N-1" system. For instance, groups of 10 can only order 9 dishes; in case of insufficiency, diners can add their order to ensure that they are well-fed on the one hand, and doing their best to cut food wastage from its source on the other hand. Owing to this "Clean Plates Campaign", people's food wastage has reduced significantly. By the end of 2019, the average rate of food wastage in Wuhan has dropped by 50% in comparison to a 10% in 2012.
("National Business Daily", August 13, 2020)
It is indeed a gratifying phenomenon that the catering industry would spontaneously treasure frugality than profit-making. May this campaign arouse the public's awareness and stop all food-wasting habits ever after.
---
How to Move On
"Recently, my work has reached a bottleneck. Distrust from my senior at work has upset me, nevertheless, God is merciful, and He provided me many orders out of my expectation. Despite the stable situation, but I weep often without reasons. I prefer sitting quietly by my own, to cry. Someone's shoulder can no longer help, neither do sips of wine. It is vanity. I lost my goal in life and find myself running inexplicable tears… Not seeing clear what I will become. Suddenly, I want to take a few days off; but no idea where I will spend the time. I am vulnerable and I have lost my direction to move on."
(Audience "The Confused")
Pray for Audience "The Confused" and ask the Lord to open a way for her, to calm her down; and let her get close to the Lord to move on her journey with His strength.
---
OFF the Principal
As the NCEE result of Nanjing No. 1 Middle School was rather undesirable this year, its principal was criticized by parents. Numerous raging parents even blocked the school gate, holding signs read as "No. 1 High is OVER" and "OFF the principal" etc. These parents were shocked to know that Nanjing No. 1, which is known as a sought-after high school, has only 20 students got more than 400 out of 480 points this year. In contrast, Nanjing No. 29 Middle School had 68. Parents claimed that Nanjing No. 1 Middle School usually takes in high-scoring junior school leavers, but now the "high scores in, low scores out" has agitated these parents, complaining that the school has spoiled their high-achieving kids and delayed their future success. The principal was accused of trading off the original exam-oriented approach to a quality-oriented approach. When the whole society is under fierce competition, Nanjing No. 1 Middle School's exploration of quality education will undoubtedly weaken its bargaining power.
("Southern Metropolis Daily", August 12, 2020)
Hope that one day the whole society will value quality in education rather than drills for the youngsters to passing exam.
---
Gospel Broadcasting
Anniversary of Radio Liangyou: Radio Liangyou has experienced 71 years' history. Thank God for preaching the gospel throughout China via radio waves and multiple media. In the past, there was a time for happiness and a time for sadness; a time for worry and a time for trust. No matter what the situation is, God is our strength and our shield. As long as we rely on Him, we will get help!
Equipment Upgrade: We have moved to our current location for more than ten years. The equipment and the system of the studios have been operating well. Instability rarely occurs. In order to maintain the normal operation of our ministry, it is necessary to replace and upgrade our old equipment one after another. This is expected to involve a huge investment in the future. Please ask the Lord to offer us.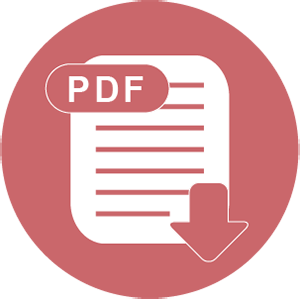 Download