Reconnection
"Radio Liangyou was my acquaintance from 1990 to 1992. At that time, there was a radio at home, and I ran into it occasionally at night. The signal was poor with a lot of noise but I still listened on time every night. I have forgotten the names of these programs. I learnt about and believed in Jesus and made Him my Savior at the end. I later stopped listening due to work, marriage, and etc. Grateful that I was able to believe in Jesus when I was young, and the seeds of the gospel were sown in my heart. He has been with me these days to keep me from losing my way. Last week, a sister from my church recommended your WeChat channel to me, and now we reconnect again. Thank God for His grace."
(Sister Wu, Anhui Province)
We are grateful that Sister Wu can reunite with Radio Liangyou. May her get encouraged and edified through our radio programs and to become good witness of God.
---
Light of Holy Spirit
"I turned to the Lord at Christmas. Enlightened by the Holy Spirit, I confessed my sins and repented. At the beginning, the Holy Spirit drove me to read the Bible and pray eagerly. In 1996, I moved to live in a county city. As I had treated my rural church as my only spiritual home at that time, I therefore did not join any churches. I then stopped reading Bible and praying, and stayed away from God. During the 13 years that followed, I experienced the trough in my life: Every day I wandered about just wanting to earn big money. My business, however, caused me a loss of RMB 20,000. On the fourth day of my son's birth in 2003, my husband ran away and wanted to divorce me. The Holy Spirit then taught me: If I love my husband and things more than God, I am not worthy to be a disciple of the Lord. I repented and I should not regard money or anyone more than the love to God."
(Sister Ann, Heilongjiang Province)
Grateful that Sister Ann is able to see her problems. May the Lord strengthen her and grant her wisdom to rebuild a godly family.
---
Mukbang
On major online platforms, there appear many hosts of Mukbang, or "Big Stomach Kings" so called. By having big appetite and sometimes eating wired food, they attract viewers to follow, subscribe and offer rewards. However, the "big appetite" images created by "Big Stomach Kings" are being produced by post-editing and synthesizing of videos. By inducing vomiting and throwing up during intervals of filming, these hosts return and gobble up more food. These eating shows however are extremely popular, Due to the issues of terrible food waste, misleading consumption, and the practice of induced vomiting, Mukbang becomes pathological and extreme. Following CCTV's criticism on mukbang, short video platforms such as Douyin (Tiktok) and Kuaishou responded on August 13 that they will delete their mukbang production, shut down their livestreaming and ban their accounts.
("Tencent News Network", August 14, 2020)
Hoping that under the supervision of various platforms, these unhealthy mukbangs can change their production direction so that a positive energy can rightly be projected.
---
Poor County, Luxury School
Zhen'an of Shaanxi Province shed its poverty-stricken county tag just in May 2019. However, the county with total revenue generation of RMB 178 million in the last fiscal year is spending RMB 710 million to build a luxury middle school. The new facilities include a four-layer fountain and stone carps, as well as a group of rockery waterfall cluster built in real mountains. Some local officials believe that building schools with high standards embodies the concept of "one can be poor, but education cannot." Some teachers of the school reported that despite a great improvement on hardware, its software such as teachers' manning and qualification remain. Moreover, it may be waste of resources due to wrong planning, causing the Zhen'an County to repay at least RMB 50 million in loans yearly for 12 consecutive years.
("Xinhua News Agency", August 14, 2020)
Emphasis on education in poverty-stricken areas is worthy of recognition; but investment on improving teachers' qualification and teaching effectiveness may sound more essential. May the officials can truly understand what education needs most.
---
Gospel Broadcasting
Anniversary of Radio Liangyou: Radio Liangyou has experienced 71 years' history. Thank God for preaching the gospel throughout China via radio waves and multiple media. In the past, there was a time for happiness and a time for sadness; a time for worry and a time for trust. No matter what the situation is, God is our strength and our shield. As long as we rely on Him, we will get help!
Equipment Upgrade: We have moved to our current location for more than ten years. The equipment and the system of the studios have been operating well. Instability rarely occurs. In order to maintain the normal operation of our ministry, it is necessary to replace and upgrade our old equipment one after another. This is expected to involve a huge investment in the future. Please ask the Lord to offer us.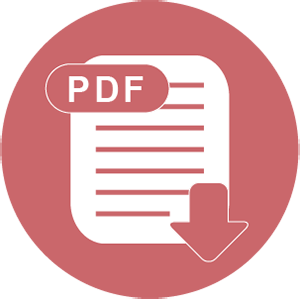 Download