So Regret
"I am a married woman with an affair. I adhere obstinately to faults because he said he loved me. I have attempted to escape since our first sexual relationship. After one and a half year, I have still failed. No one has ever said he loves me or has shed tears for me. I cannot help myself. No one has loved me from my childhood to adulthood. I am often beaten by my parents. They didn't let me go to school, saying that women are useless. I have got married, but my husband doesn't care about me. We have no communication. My marriage has been arranged by my parents. There is no affection between my husband and me. Everything has to be resolved by myself. No matter how painful I am, I cry alone with no sense of security. I am failing my son because I have copied my parents' temper and have harmed my child. I feel so regret and totally a failure."
(Sister named "The Failure")
Please pray for the sister, "The Failure", so that she will rely on the Lord to come out of the harm from her family and will not be indulged in the wrong relationship. Pray that she can seek satisfaction in the Lord's love and will have a life of repentance.
---
Save Face
"I am a child of God. I am supposed to long for God's words and to know God more deeply. But how lazy, weak and proud I am. I always have reasons why I do not participate in learning: I am neither young nor in good health. However, my biggest problem is that I want to save face. When I encounter some kinds of lessons such as writing or sitting for an examination, I really don't want to participate. I have been avoiding learning for these years because I worry about my performance in writing examinations. I do not have any confidence in myself at all. I have tried to learn; basically I can start but cannot finish. It is self-destructive."
(Sister Zhang)
Please pray that the Lord with help Sister Zhang with her weak personality, and her fears of failure and inability to understand. These have hindered her pursuit of the Lord. Ask the Lord to enhance her growth of faith so that she can look to the Lord alone for her own personality breakthrough.
---
Gospel Broadcasting
Anniversary of Radio Liangyou: Radio Liangyou has experienced 71 years' history. Thank God for preaching the gospel throughout China via radio waves and multiple media. In the past, there was a time for happiness and a time for sadness; a time for worry and a time for trust. No matter what the situation is, God is our strength and our shield. As long as we rely on Him, we will get help!
Equipment Upgrade: We have moved to our current location for more than ten years. The equipment and the system of the studios have been operating well. Instability rarely occurs. In order to maintain the normal operation of our ministry, it is necessary to replace and upgrade our old equipment one after another. This is expected to involve a huge investment in the future. Please ask the Lord to offer us.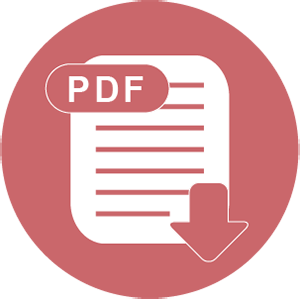 Download