The Lesson of Patience 
"Except for meals, my elder son is sticking at home playing games all day. This annoys me very much. I do not want to love my son. I want him to get a job soon. But he could not care less about what others think and he would get mad at me when I raise this out. I am annoyed and become intolerant. Perhaps it is my son from whom I learn the quality of being patient. This is tough though. My husband died in a work-related accident last year. Same year, I got lumbar spine stenosis due to an occupational injury. I became unable to work thereafter. At home there are only me and two sons who are 26- and 11-year-old. While both my elder son and I are not making any money, we are all relying on the subsidy of RMB$800 a month granted for my younger son."
(Sister Huang)
Pray for the Lord to remove the evil habits of sister's elder son and let he realize the needs of his family and be willing to do his part for them.
---
Kid's Genetic Research 
A sixth grader in Kunming, Yunnan won the third prize in the National Youth Science and Technology Innovation Competition with his research project on colorectal cancer genes. This however sparks viral debate from the public. Even experts would doubt whether such a young student was truly capable of completing such a doctoral-level research: C10orf67 in Colorectal Cancer-Functions and Mechanisms in Development. How could this young man who knew not much about genes a year ago publish an award-winning high-quality research? Since the winner is the son of a researcher at the Kunming Institute of Zoology, Chinese Academy of Sciences, netizens questioned whether the child's "research results" was ghosted by his father. The Yunnan Provincial Association for Science and Technology stated yesterday that they would intervene in the investigation.
("The Economic Observer", July 14, 2020)
If the research is verified as fraudulent, that will definitely bring harmful impact to the child. Pray that parents nowadays would devote more attention on building children's character than their achievements. 
---
Is it Appropriate? 
"I was baptized in a church in Guangdong and gladly to have been pastored for almost a year there. But owing to the epidemic, we changed to online gatherings. Listening to radio programs could keep me nurtured and grow in Him throughout the period. When these sanctions were relaxed and our daily routine resumed, I started seeing a brother from the church. We are in love. We have seen parents from both sides, and we have rented a place to live together. I also use the place as a studio for my start–up business as beauty tattooist, an industry which I have always been in. My initial intention was to serve God with my career and spread the gospel through my work. But I hesitate now in the fear that living together with a church brother will affect our relationship with God." 
(Sister Li) 
May the Lord help Sister Li entrust her career, love relationship and church life onto God. Let her learn from Lord's words that single man and woman living together should be avoided lest they are tempted. 
---
A Life under a Knife 
On July 1, in a community in Yangpu Economic Development Zone, a man with history of mental illness set fire to the electric bicycles in a corridor. But at the same time, he was holding his 6-year-old son with a machete threatening others not to come close. The fire spread, but firefighter Nong and his teammates were unable to get near to extinguish the fire and evacuate the trapped people from the building. In a split second, when the man was turning to ignite an electric bicycle next to him, Nong rushed forward to grab the child and hold him firmly in his chest. The man swiftly swung his knife and slashed three times at Nong's head. Luckily Nong's helmet saved him from the attack. Then the firefighters and policemen on the scene swarmed up to subdue the man and successfully rescued the boy. After the incident, Nong was awarded a "Hainan Youth May Fourth Medal." 
"Hainan Daily", July 15, 2020)
Fireman Nong was brave enough to save others regardless of his own safety. Grateful that he was not hurt. May his righteous behavior become a role model for the society. 
---
Gospel Broadcasting
Anniversary of Radio Liangyou: Radio Liangyou has experienced 71 years' history. Thank God for preaching the gospel throughout China via radio waves and multiple media. In the past, there was a time for happiness and a time for sadness; a time for worry and a time for trust. No matter what the situation is, God is our strength and our shield. As long as we rely on Him, we will get help!
Equipment Upgrade: We have moved to our current location for more than ten years. The equipment and the system of the studios have been operating well. Instability rarely occurs. In order to maintain the normal operation of our ministry, it is necessary to replace and upgrade our old equipment one after another. This is expected to involve a huge investment in the future. Please ask the Lord to offer us.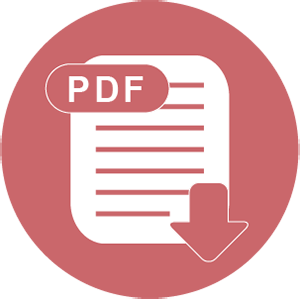 Download