Love Going to Church
"I learnt about Radio Liangyou from my mother when I was a kid. With years, I am now in adulthood, but my spiritual life has held back. The turn happened at the end of last year when my daughter suddenly keenly felt about God and asked me to tell her the story of God. I hated praying in the past, but since then I started loving to bring my daughter to church. The epidemic however deterred us from doing so. Grateful that God did not forsake me. I often kneel before Him and weep, and I am so ignorant that I cannot distinguish the voice of God from that of Satan's. Thank God that my daughter would ask the Lord over everything and she listen to my scripture reading every night. We however have so many things that we do not understand. With limited knowledge of God, I have no idea how to satisfy my daughter's needs."
(Sister Zhang)
Pray for Sister Zhang to have the opportunity to learn God's Word. Also let her learn with her daughter so that they both grow their spiritual life with a firm basis.
---
When it is Not Due
As of July 13, Beijing has reported no new confirmed cases or suspected cases for 8 consecutive days. From June 11 to July 13, Beijing has reported a total of 335 locally confirmed cases: 205 in hospital, 130 cured and discharged, while 18 cases with asymptomatic infections are under observation. Although the current epidemic prevention and control situation in the capital continues to improve, such a short-term stable epidemic situation is yet secured. As this big test is still on, any fatigue or carelessness may lead to a resurgence of the epidemic. At present, the NCEE is over and the summer vacation has begun. The government therefore has called the public to avoid going to high-risk countries and regions at home and abroad, now and in the near future.
("The Economic Observer", July 14, 2020)
A prolonged resistance against the epidemic has made people tired. Please pray that everyone can keep on their vigilance until a full control of the pandemics is obtained. May all the production activities and people's life order be restored. Pray also that people's peace of mind can be restored as soon as possible.
---
Online Trading
"Due to the winter vacation and the epidemic, schools were closed, and my eldest daughter had to attend classes online every day with her mobile phone. However, she used the mobile to sell things too, which worried me a lot. I assured her that we could support her schooling and asked her why she wanted to make money. After the school started, her studies declined. I thus put away all the things that she wanted to sell lest she kept on doing so. I was unsure if this was right. Am I doing something against her? Teaching young children is challenging and hard these days, hoping that more radio programs on child discipline can be produced. Thank you all for your hard work! May God be with you!"
(Sister Du)
Pray for Sister Du's eldest daughter and ask the Lord to remove her desire of making money but to help her reset her life goal and concentrate on her studies. May Sister Du have the wisdom to teach and communicate with her daughter.
---
Greatest in this Decade
Affected by the heavy rainfall in Jiangxi Province and the incoming water from the Yangtze River, Jiangxi suffered the most disastrous flooding since this century. The flood control situation in the Poyang Lake area and the Jiujiang section of the Yangtze River is of utmost importance. If Poyang Lake continues to rise, it may surpass Qinghai Lake and become China's largest lake. Regarding the Yangtze River, as the water level of Poyang Lake has risen rapidly and it cannot regulate the floods of the Yangtze River, the pressure of flood control and prevention has been increased. As all these 185 single-return dikes in the Poyang Lake District have now been fully opened to release floodwaters, the pressure of flood control on Poyang Lake and the Jiujiang section of the Yangtze River should be effectively reduced.
("CCTV News", July 14, 2020)
"Single-retreat dike" facilities for both flood intake and drainage. When the water level is low, plants are grown in the dike; or else, the gate is opened to store the floodwater. Please pray for the mercy of the Lord to stop the widespread flooding in the south and curb their impact to the minimum.
---
Gospel Broadcasting
Anniversary of Radio Liangyou: Radio Liangyou has experienced 71 years' history. Thank God for preaching the gospel throughout China via radio waves and multiple media. In the past, there was a time for happiness and a time for sadness; a time for worry and a time for trust. No matter what the situation is, God is our strength and our shield. As long as we rely on Him, we will get help!
Equipment Upgrade: We have moved to our current location for more than ten years. The equipment and the system of the studios have been operating well. Instability rarely occurs. In order to maintain the normal operation of our ministry, it is necessary to replace and upgrade our old equipment one after another. This is expected to involve a huge investment in the future. Please ask the Lord to offer us.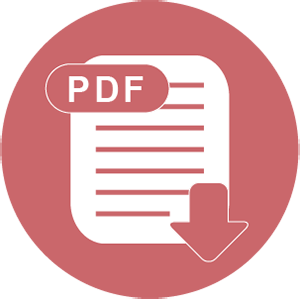 Download