A Twin Pregnancy
"Sister Dai has been pregnant with a twin for six months. But it has been found that the big fetus has cerebral hemorrhage and the area of hemorrhage is particularly large. The small fetus has heart disease which can be treated after birth. However, it is very likely that an expander will be placed in the heart for life. The family of Sister Dai's husband has requested labor induction for the twin and none of them could be kept. She is very sad at this moment and does not know how to face it. Please pray for her. Ask God to give her strength and confidence so that she will face all bravely and rely on God to become strong. She really wants to keep the small fetus."
(Brother Liu, Shandong Province)
Please pray for the sister. The condition of the twin fetus is really worrying. Please ask for the mercy and healing of the Lord. The sister really wants to keep the small fetus. Pray that the Lord will move her family to take up the responsibility willingly.
---
I Am Struggling
"I have been divorced for more than three years. My ex-husband is a non-believer. He has had an affair. I knew my current boyfriend online last year. He is a gentle Christian; and his character is my favorite one. Therefore I have decided to meet him in person. We confirmed our relationship after we had chatted for the whole afternoon. He is really very considerate, and I believe we can be complementary to each other. Yesterday was my mother's birthday. He came to my home after work and cooked for us. All my parents and son liked him very much and they were glad. However, he confessed to me that he had visited prostitutes 10 years ago. He said he was very painful and regretful. He was worried that I would not accept him. He has written a spiritual diary, saying that I am 'the last straw' the Lord has given him. He has given me all his bank cards and let me handle them. I am still struggling. I hope that we can experience the Lord's presence when we come together."
(Sister Lu)
May the Lord help the sister have spiritual wisdom to understand that honesty is valuable and important in their relationship. Pray that she will have the courage to enhance her boyfriend's healthy growth.
---
Gospel Broadcasting
Anniversary of Radio Liangyou: Radio Liangyou has experienced 71 years' history. Thank God for preaching the gospel throughout China via radio waves and multiple media. In the past, there was a time for happiness and a time for sadness; a time for worry and a time for trust. No matter what the situation is, God is our strength and our shield. As long as we rely on Him, we will get help!
Equipment Upgrade: We have moved to our current location for more than ten years. The equipment and the system of the studios have been operating well.  Instability rarely occurs. In order to maintain the normal operation of our ministry, it is necessary to replace and upgrade our old equipment one after another. This is expected to involve a huge investment in the future. Please ask the Lord to offer us.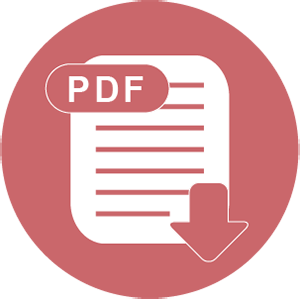 Download