Online Game Addiction
"My son is 12 years old and has been deeply obsessed with online games. He sits at the computer and plays games crazily 24/7, could not care less skipping his meals or sleeps. During weekend, he would rather lock himself up playing games to going out for great food or activities. To avoid my intervention, he is always on guard with a kitchen knife at hand; he uses it to threaten me. I mistakenly believed that he would not dare to hurt me, but several times had he cut my finger right away. He then back to his game with a blind eye to my bleeding hand. To avoid any accidents, I would not dare to snatch away the knife from his hand. He's already maddening in playing online games."
(Sister Tang from Henan Province)
Keenly pray for Sister Tang's son for his recovery from internet gaming disorder. May our Lord grant Sister Tang wisdom on parenting and communication with her son.
---
Tank Truck Explosion
At 16:00 on June 13, a gas tanker which was traveling between Ningbo and Wenzhou exploded on Shenhai Expressway at the exit ramp in Wenling, Taizhou, Zhejiang province. A second explosion also occurred after the damaged truck was propelled onto a factory building near to the highway. As of June 15, at least 20 people died and 171 were hospitalized, amongst which 24 were seriously injured. Some people in the collapsed house were trapped and lost contact while buildings surrounded were damaged to varying degrees. In the explosion, a senior three student was killed. The accident occurred less than two hours he arrived home. His home was damaged, and he died after rescue attempt. The large-scale on-site search and rescue has basically completed, while follow-up search and rescue and various aftercare work is taking place.
("Beijing News", June 15, 2020)
Please pray for the follow-up search and rescue and aftermath work. May they spare no effort in finding the trapped and treating the wounded. May the cause of the accident be soon revealed to prevent similar accidents from happening again.
---
Car Accident
"I'm a Christian driver. One night I hit a tree at high speed, causing the cervical spine of a 60-year-old passenger to injure. He is now in Harbin Hospital while I am taking rest at home. After listening to your program, I understood that God knew everything that happened on me. I will keep my faith in Him till I die, and I beg the Lord to pity the passenger in my car: heal him and let him get well soon. I need to take full responsibilities to this accident. My car is a total loss, and I need my sister to pay for my own medication for the time being. When I have the income again, I will return her money bit by bit. God knows my current situation: just waiting for being sued and sentenced by the judge in a court of law!"
(Brother Zhang)
Pray for Brother Zhang for the Lord's protection in times of crisis. May God keep his passenger and let him recover soon. Save him from being prosecuted so that he can quickly return to work and pay compensation to the involved.
---
Beijing Epidemic
Beijing, where its report for COVID-19 has been quiescent for more than 50 consecutive days, shot up to a total of 79 new confirmed cases since June 11. Majority of the cases have been linked to the sprawling Xinfadi Wholesale Market. Compared with the epidemic situation in the Huanan Seafood Wholesale Market in Wuhan, more than 70 cases were detected in Beijing's new site within two days, indicating that the virus is more pathogenic and virulent than Wuhan's. On June 14, the Beijing Municipal Education Commission reported that students who have resumed their classes at school could now opt for studying from home. Whereas the third graders of junior high school can end their semester earlier. Beijing barred people from gathering for meals or holding wedding banquets. All communities in Beijing have resumed their secondary level of epidemic prevention and control.
("Beijing Daily", June 15, 2020)
The recent recurrence of epidemic situation in Beijing is unexpected. Please pray that the source of coronavirus can be identified very soon so that an outbreak of the epidemic can be avoided in time to allow the public a peace of mind.
---
Gospel Broadcasting
Meetings with Partners: Under the influence of the epidemic, many meetings with our partners have been changed to online. We have actively overcome the time differences so that the development of the ministry has not stagnated. Radio Liangyou is conceiving a brand new channel for the future, bringing together young colleagues from various regions to reach out unbelievers with a new image. Please pray for our numerous meetings and the cooperation of ministry partners from various places.
Curriculum Reform: In mid-May, the colleagues of Liangyou Theological Seminary held a brainstorming session to set goals for the future development, and to exchange views on the curriculum reform. These all directly affect the future operation, and arrangements of manpower and resources. Please pray for all follow-up work, especially the matters related to the reform of the curriculum and system. Ask the Lord to guide and give wisdom to all colleagues involved.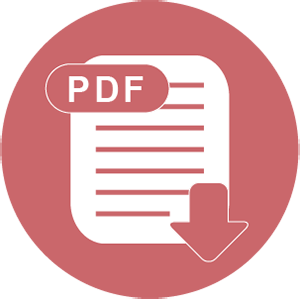 Download