Tragic Childhood
"My mother took a son with her when she married my father. Then she gave birth to me and my younger brother. Both my elder and younger brothers have studied in colleges. I have only studied in grade 3. We have financial difficulties because my two brothers have gone to school. My father's temper is particularly bad. He insults my mother, saying that my elder brother is not his own. And I have been beaten by my mother since my childhood. She says that I have harmed her badly as I am a girl. She even assaults me because of the resentful feelings between her and my father. She often hurts me verbally and hits my head. I always think that I am not her own child. I have hated my parents since I was a child. My mother gives all good things to her two sons. She only asks me to work and never shows any concern. It is especially painful. I always think of suicide."
(Sister "Painful")
Please pray for Sister "Painful" and ask the Lord to guide her to experience God's true love. Pray that God will bring her caring people to let her feel warmth and concern and get rid of suffering experiences.
---
Surgery Finished
"My mother is discharged from hospital after she has finished her operation. Doctor has confirmed that she has lung adenocarcinoma and that there are still a few lung nodules requiring follow-up surgery because so many nodules cannot be excised at one time. It is also found that there are nodules of unknown nature in my mother's liver. I feel very sorrowful. Recalling the past of my mother, I know that she has got such diseases because she has worked very hard to earn a living. Our church members have prayed for her health and salvation. In 2016, my mother was diagnosed as having thyroid cancer and her thyroid gland was removed. She was healed quickly because of the timely discovery. Now then she also has lung cancer. I really do not know what to do in order to make my mother's mind become optimistic and joyful. I do not want her always depressed and worried."
(Sister Li)
Please pray for Sister Li's mother. Pray that there is a good doctor to heal her body as well as her heart; and that she will rely on the Lord and have a joyful heart to face the sickness.
---
Gospel Broadcasting
Meetings with Partners: Under the influence of the epidemic, many meetings with our partners have been changed to online. We have actively overcome the time differences so that the development of the ministry has not stagnated. Radio Liangyou is conceiving a brand new channel for the future, bringing together young colleagues from various regions to reach out unbelievers with a new image. Please pray for our numerous meetings and the cooperation of ministry partners from various places.
Curriculum Reform: In mid-May, the colleagues of Liangyou Theological Seminary held a brainstorming session to set goals for the future development, and to exchange views on the curriculum reform. These all directly affect the future operation, and arrangements of manpower and resources. Please pray for all follow-up work, especially the matters related to the reform of the curriculum and system. Ask the Lord to guide and give wisdom to all colleagues involved.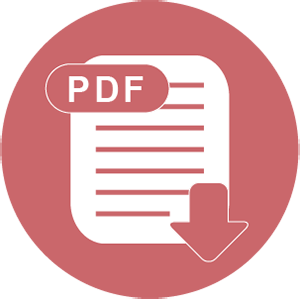 Download