Misfortunes
"I am grateful that my brother-in-law gave me a bag of rice and homemade sausages this morning to solve our food shortage. My sister's family has not yet believed in Jesus. I keenly shared the gospel with them and prayed for their salvation. They rejected and I was discouraged. She trusts that her god can bring them wealth and health, while Jesus who I believe in would only leave me a poor and sick person. For mother, although she has believed in Jesus for more than a decade, her understanding to Christianity is shallow. My brother who was converted has mental illness and has been in an asylum for more than 20 years. I bring him food from time to time and I blame my sister for not doing the same. Perhaps it's all these family misfortunes that deters my sister from believing in Jesus. I owe God so much and I fail to witness Him by not accepting the weakness of my sister."
(Sister Pan)
May the Lord strengthen Sister Pan's faith in Him. Let her live with the love and joy of God and by such good testimony that her family can receive salvation.
---
New Local Cases
Recently, there have been sporadic confirmed cases of COVID-19 in many areas of China. Among them, 25 people in Shulan City, Jilin Province has been diagnosed between May 7 and 14, breaking the chain of 73-days without report for local transmission. The epidemic is spreading to its neighboring Liaoning Province through family gatherings to clusters at workplaces. Next, Shulan City will follow the full-scale "wartime" mode to stringently carry out investigation of close contacts to track down sources of infection. Quarantine measure is also adopted to fully prevent and control the epidemic. During such period all clinics and retail pharmacies in the city will stop selling fever medicines, and clinics will not accept fever patients.
("Chinanews.com", May 11, 2020)
Pray for mercy from the Lord that the epidemic of Covid-19 can be permanently away from Shulan City. With cooperation of the people citywide, may the virus be contained, and people's daily life to resume normal very soon.
---
Always Go Wrong
"I am a high school student. I am anxious, impulsive, and have bad temper. Despite the goodwill I want to put things right, they always turn out wrong. That made me confused. As everyone was made by God, He asks us to accept others although not everyone is loveable. My difficulty with my roommates is that they are noisy sleepers at night while I am a slight one. I need quietness. I have offended God on this matter because I failed to keep on good terms with my roommates as well as my classmates. I am poor in communication and I made no friends. Study-wise, I don't do good in Mathematics, which carries a high significant level on examination scores overall. I hardly focus my attention on it. Lord, help me to put my heart into my studies!"
(Sister Wu)
May the Lord guide Sister Wu to rely on Him for wisdom to keep a favorable relationship with others. May Lord help her and make her school-life a witness for the Lord.
---
New Anti-addiction Regulations
With the development of mobile Internet, the Internet penetration rate of minors in China is as high as 93.7%. To prevent minors from indulging in online games, relevant departments have formulated clear new measures for anti-addiction in the game industry. There are stringent supervision and enforcement of game time limit, amount of consumption and real-name registration system for game users. Implementation of age- appropriate reminder systems is explored while guidance to parents, schools and all sectors of the society is actively provided to support them to fulfill their guardianship. Up to now, more than 50 games under Tencent have adopted these anti-addiction policies which, as expected will be extended to the operation of all mobile game products by the first half of the year.
("Daily Economic News", May 12, 2020)
Together with active cooperation from different game platforms and promising adult guardians, may this new anti-addiction policy be effectively prevent young people from indulging in online games.
---
Gospel Broadcasting
Emergency Drill: Such test run was carried out in late March till early April. The purpose was to evaluate the feasibility for staff to maintain a normal production and live broadcast schedule even when they are not in the office using regular studio equipment and software. With everyone putting forth his/her best effort and team spirit, the drill went well on the whole. This trial has definitely increased our flexibility if some catastrophic mishaps such as this pandemic did arise.
Web-based Platforms: Both our text material and audio programs have well been received over social media in the Mainland. However, new religious policies are causing web management to step up with their control. For that reason, some of our articles and programs containing sensitive wordings were taken off. May the Lord help us in keeping our messages available on the web, that listeners may be blessed.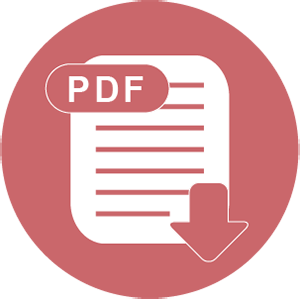 Download