Flimsy Foundation
"I am a high-school teacher in Beijing. Despite my good education, my faith is weak and small. This was noticed by a brother in Christ whom I met last spring. He then invited me to join their program for spiritual growth. In fact, I have been in a terrible secular life these few years. Easily be tempted. Not only that I didn't do well at my work, my belief was also getting radical. After listening to a program in Radio Liangyou just now, I realized that my problem is neither environmental nor physical, but my lacking understanding of the Lord: God is at the front of me and when I follow Him to walk on, He will always be with me closely. Grateful that I listened to Radio Liangyou tonight."
(Brother Li)
May the Lord help Brother Li live his life in Him. Rooted and built up in Him; strengthened in the faith and pursue for a better spiritual growth.
---
Audio Works
CAs video products is now all the rage, Tencent Music Entertainment Group (TME) held a long audio strategy conference, at which the long-form audio app "Cool Me Listen" was officially launched. TME will extend its long-form audio services to existing online audio platforms such as Himalaya, LIZHI.FM and QINTING.FM etc. The CEO of LIZHI.FM believes human voice is powerful in two aspects: First, it is highly interactive and socializing. Second, it establishes companionship and brings people warmth. Therefore, online audio platforms can establish strong emotional connections and stickiness with users. It is estimated that the user population of the online audio industry will reach 542 million in 2020. Audio works will become an important direction for paid content, and more than 70% of the interviewed users are willing to pay for it.
("People's Daily Overseas Edition", May 11, 2020)
Please pray for Radio Liangyou and may them use their voice to witness the glory of God, to shine and tell His gospel, and to warm the souls of all.
---
Listen to Believe
"Please pray for my marriage and my maiden home. I have been listening to Radio Liangyou for over ten years, and indeed it's where I learned about Jesus and led to His salvation. In my maiden home, my parents argue over everything. My father, as was possessed, shouts crazily at Mom. My elder sister who brought mom to an unorthodox church, has been secretly instigating and inciting mother to do harm to this family. My older brother, who is a non-believer, has disputes with my sister over issues of care and money support to my parents. My family is a mess. The older sister is still churning out new tricks to master my mother to do harm to my brother. She denies all her wrongs though. Please keenly pray that all these terrible and hurtful conflicts will be away from my maiden family soon."
(Sister "Believer")
May the Lord pity the family of Sister "Believer". Grant them peace and remove all disturbance from Satan. Let the love of the Lord cease their conflicts and brave Sister the courage to face her family and witness Christ amid all the chaos.
---
COVID-19 Vaccine
An extraordinary 110 COVID-19 vaccines are in development, and eight candidates—four from Chinese R&D companies—have entered small trials in people, according to a May 11 update from the World Health Organization. On April 12, the Academy of Military Sciences officially initiated a clinical trial testing its recombinant adenovirus vector vaccine in Wuhan. Around 500 volunteers were vaccinated and are now in the observation period. If everything goes well, it will carry on to the next phase in May this year. In an interview with international broadcast on April 23, the Director of the Chinese Center for Disease Control stated that China is at the forefront of research and development of COVID-19 vaccines, and there may be emergency use of COVID-19 vaccines in September.
("The Paper", May 14, 2020)
Please pray for a successful development of COVID-19 vaccine. Although technology can improve human health, only eternal life can be obtained in Christ. May the gospel be spread timely by the mercy of the Lord.
---
Gospel Broadcasting
Emergency Drill: Such test run was carried out in late March till early April. The purpose was to evaluate the feasibility for staff to maintain a normal production and live broadcast schedule even when they are not in the office using regular studio equipment and software. With everyone putting forth his/her best effort and team spirit, the drill went well on the whole. This trial has definitely increased our flexibility if some catastrophic mishaps such as this pandemic did arise.
Web-based Platforms: Both our text material and audio programs have well been received over social media in the Mainland. However, new religious policies are causing web management to step up with their control. For that reason, some of our articles and programs containing sensitive wordings were taken off. May the Lord help us in keeping our messages available on the web, that listeners may be blessed.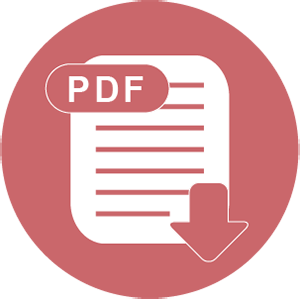 Download