Being Young and Ignorant
"I am a Christian and was born in a Christian family. I was ignorant when I was young. My family did not accept my boyfriend I dated. But I gave birth to a child for him at that time. Later we broke up and the child was left to him. I had given birth when I was unmarried. Only all my information was found on my child's birth certificate. Subsequently I got married again. My husband didn't know my past history which I had concealed. Therefore he husband didn't know that I had had a child before. Currently I have two children in my present family. Since it is found in my children's registration that I have had a child before, I tell my husband the truth. He has accepted this. If my parents-in-law know this, I don't know what it would happen. I am now very scared. I pray to God every day!"
(Sister Wu)
Please pray for Sister Wu and ask the Lord to forgive the mistakes she has made. Pray that the Lord will release her fear and give her strength to live a new life. Also pray that she will take good care of her family and witness the Lord in her family.
---
Jesus Is My Lord
"My elder brother's friend opened a company in Guilin in two years ago. He wanted to use my Disability Certificate to register. He also told me that as long as I went to the company for a few days monthly to handle the tax bureau's investigation, I would take my ease to receive RMB$5,000 each month. Thank God. I felt uneasy and told my brother that I believe in the Lord and I could not do such a matter offending Him. Moreover, I helped my elder brother look after our mother for three months last year. My sister-in-law said she had to give me RMB$6,000 as three months' fees. I prayed to the Lord first and I did not accept the money. I would have accepted completely if it was me before. Thank the Lord for having changed me. I hope my family will change their views on Christianity through these events."
(Sister Zhang, Guangxi Province)
Thank God for Sister Zhang who prioritizes the Lord in her life. She does not do things which will not please the Lord. Neither is she tempted by money. May the Lord bless her life so that she can live out faith in Christ and let her family see the perfection of the Lord.
---
Gospel Broadcasting
Emergency Drill: Such test run was carried out in late March till early April. The purpose was to evaluate the feasibility for staff to maintain a normal production and live broadcast schedule even when they are not in the office using regular studio equipment and software. With everyone putting forth his/her best effort and team spirit, the drill went well on the whole. This trial has definitely increased our flexibility if some catastrophic mishaps such as this pandemic did arise.
Web-based Platforms: Both our text material and audio programs have well been received over social media in the Mainland. However, new religious policies are causing web management to step up with their control. For that reason, some of our articles and programs containing sensitive wordings were taken off. May the Lord help us in keeping our messages available on the web, that listeners may be blessed.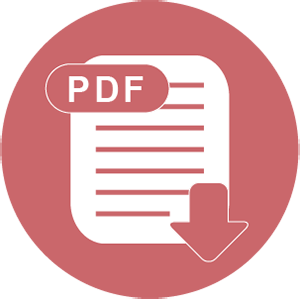 Download