God Wakes Me Up
"I followed my aunt to believe in Jesus 20 years ago but I have forgotten God after my marriage. My wife had brain cancer in 2017. I used up all my money, selling my house and car for healing her. I was under great pressure and fell off while riding a motorcycle. I was almost killed. At present it is found out that I have uremia. I cannot do any job. All expenses are covered by my elder sister. I also have a 13-year-old son. Please ask the Lord to show mercy, forgive my sins and heal me. God has waked me up in this way. If these things have not happened, I will not return to God. I used to live a pleasure-seeking life all day. Currently, I have been back to God's arms. Please ask God to open a way for me."
(A brother from Heilongjiang Province)
Please pray that the brother can trust and rely on God more in this difficult period. Ask the mighty God to heal him and his wife so that they can recover physically, mentally and spiritually. Also pray that they will re-establish a good relationship with God.
---
An Emergency halt to School
Re-opening
The school re-opening time in most provinces and cities across the country has been confirmed recently. However, the plan cannot keep up with the changes. An emergency halt to the school re-opening in many provinces and cities such as Sichuan, Yunnan, Shandong and Harbin was called. The re-opening schedule would be announced according to the changes in the epidemic situation. Some parents expressed that it was understandable for the adjustments to be made for the safety of students, and that these were worth recognizing and reasonable. But some parents complained that such a sudden halt to the school re-opening really caused troubles.
("Tencent News Network", April 14, 2020)
The number of imported cases is increasing. There are reasons for postponing the re-opening of schools. Please pray that schools in various places can prepare well for their resumption. Also pray that students can learn online effectively at home and develop their self-study capability so that they will not get slack with the school suspension.
---
The Nu's Troubles
The Nu nationality is an ethnic minority with less population but more types of dialects used in China. With a population of more than 30,000, it is an ancient ethnic group living on both sides of Nu River in Yunnan. The Nu nationality generally has a three-self church in each village of Dashan. They have benefited from the past missionary, James Outram Fraser. Ordinary Nu people have no opportunities of job development because living in the mountainous area of Dashan. There is a problem of fake alcohol, leading to troubles, alcohol poisoning and domestic violence. In addition, the problems of gambling and divorce are getting worse. The problem of gambling is not uncommon even among Christians. There are also hearts bound by sins in the simple life of Dashan.
Please pray for the Heavenly Father's mercy for the Nu nationality and their churches. Although they have heard the gospel and the churches have ever prospered very early, all kinds of sins have brought emptiness of hearts and broken relationships, harming the next generation. The churches have also lost their ability to witness. Pray that the believers trapped in sins will return to Christ, and that more non- believers will see the true light and be committed to follow Christ.
---
Gospel Broadcasting
Broadcast Response: Liangyou Radio programs have not been interrupted during this difficult period. It continues to broadcast to the vast territory of China. The audience figure of various platforms exceeded 1.8 million in February, an increase of 28 percent over January! The figure of users also rose by 20.7 percent. In addition, Soooradio's audience figure also increased by 53.6 per cent in February when compared with the same period last year!
Soooradio: The thanksgiving live program on the 3rd anniversary was broadcast online on March 21. A total of 231 students have been trained for the past three years and 172 of them have started to host the programs. A total of 140 different types of programs have been broadcast, comprising 1,820 episodes totally! The average monthly audience figure is 22,543 in 2019. Thanks to the Lord!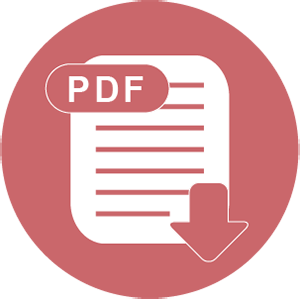 Download