Pray for Family
"Please pray for my brother who seems to be keen in Christianity yet, may God expand his heart and help regain his love to his wife. My sister got spinal disc herniation while her husband is diabetic. The little grandson MengEn who is at the age of two or three is physically unwell, care and attention thus always needed. My nephew whose wife is a non-Christian is not that serious in his Christian belief. May our Lord give his wife a repentant heart. Pray for God to move the heart of my granddaughter, for she has wasted her entire holiday on playing with mobile phone! Please pray for the marriage and work of my son. He has engaged for almost two years. Pray that my daughter-in-law-to-be has the highest respect to God as well as to her future husband. Pray that both my husband and son bear a serving heart towards Jehovah."
(Sister Tang, Shandong Province)
Pray for Sister Tang's family and ask the Lord to lead this family to grow in the love of the Lord. Love each other, grow in faith and attract unbelieving family members to the Lord.
---
Flood Discharge
On April 10, after seeing the forecast of a rainstorm warning, the staff of Dongkou County Emergency Management Bureau in Hunan used WeChat to inform the deputy manager of Pingxi Power Generation Company to open the gate to release the water. Such a sudden acceleration of water flow and a rise of water level quickly brought away the five people who, given with no warning, stayed playing at the downstream. A citizen who intended to help was washed away too. As of the 15th, on-site salvage work continued. There have been 4 people killed, 1 child still missing, and 1 person saved. The staff involved in this flood discharge have been removed from their positions and are presently under investigation.
("Pengpai News", April 15, 2020)
It is reported that five of the six who fell into the water are relatives. The mother of the lost child still awaits news of his son. Despite the process of delinquency investigation, lives have been lost. May the mercy of God unto all the affected, and by this lesson may such kind of tragedy be avoided in the future.
---
Hard to Grasp
"Today's sharing on the radio moved people to tears. Looking back at the past, I have long been frightened by others' excessive possessiveness in relationships. I have kept myself from others until recently I start to step out of my comfort zone. Say in the group of my elementary school classmates for instance, these old classmates like to see me participate and have fun in their activities where they always sing, drink and dance. It's hard to decline their invitation especially when they offer to pay my share. I don't want to take advantage of their generosity, the expense on these activities is not minor though. It's difficult to grasp! I don't join them often; they thus have some opinions about me. For the sake of the gospel, my response to others really requires the wisdom of God."
(Sister Gao)
May the Lord help Sister Gao to face the choices in daily life. Be wise and know how to make decisions according to God's will. Learn to please God without being far away from the crowd. And amid friends be a beautiful testimony of Him.
---
Disguised Lockdown
Heilongjiang has been under the attack of imported COVID-19 cases lately. The city of Harbin has lockdown while many communities within have temporarily prohibited from all entry of outsiders. Residents going in and out their blocks are required to show passes and do temperature checking. As of April 14, Heilongjiang has an accumulated report of 340 confirmed cases of imported new coronary pneumonia, most of which were originated from Russia and through the border into city Suifenhe. Suifenhe is now badly affected with inadequate detection capabilities of nucleic acid, nor is there enough centralized isolation or hotels to rest those medical staff between their rotations. As a result, the adjacent Jilin province started to pick up some quarantine jobs transferred from Suifenhe yesterday.
("Ming Pao News Network", April 16, 2020)
Pray for the mercy of God to stop the epidemic as soon as possible. May China and Russia work together to tighten the prevention and control measures at border ports to prevent cross-infection and avoid the spread of epidemics.
---
Gospel Broadcasting
Broadcast Response: Liangyou Radio programs have not been interrupted during this difficult period. It continues to broadcast to the vast territory of China. The audience figure of various platforms exceeded 1.8 million in February, an increase of 28 percent over January! The figure of users also rose by 20.7 percent. In addition, Soooradio's audience figure also increased by 53.6 per cent in February when compared with the same period last year!
Soooradio: The thanksgiving live program on the 3rd anniversary was broadcast online on March 21. A total of 231 students have been trained for the past three years and 172 of them have started to host the programs. A total of 140 different types of programs have been broadcast, comprising 1,820 episodes totally! The average monthly audience figure is 22,543 in 2019. Thanks to the Lord!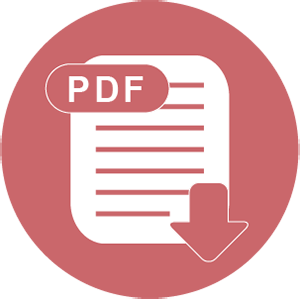 Download