The Lord heard
"My son found a 6 mm nodule in his lungs during CT yesterday. The doctor said it would be fine if it wouldn't get bigger, and he recommended a review three months later! Please pray for my son! I here also share a witness for Christ: on the way my son and his friend drove to Anhui the night before yesterday, a large container truck was trailing their car on the road. Due to driver fatigue, the truck then crashed into a vehicle in front of the red light and almost smashed it to scrap. The truck driver had all the fault. Thank the Lord for His protection that my son and his friend got minor injuries only! Thank the Lord for listening to my daily prayer!"
(Brother Li)
Pray for Brother Li's son. May the nodule in his lungs be healed as soon as possible. Thankful that through the car accident of his son that brother experienced the peace and protection from the Lord. This is by the grace of God. Grateful for his son too for having a godly father on earth.
---
Playfulness Ignited the Disaster
A forest fire broke out on March 28 in Muli County, Sichuan Province and was eventually put out on April 6. More than 2,800 people and 1,300 rescue vehicles battled the blaze which spread to an area far beyond the red line of 50 hectares. This is a particularly serious fire causing an inestimable loss of property. An investigation found that it was an accidental fire caused by an 11-year-old boy who used a lighter to ignite pine needles and branches to smoke a squirrel out of a hole at the back of the mountain. Because the convict is less than 16 years old, the public security organ is likely to withdraw the verdict. Nevertheless, the accountability of the relevant personnel is indispensable from a legal point of view.
 ("Beijing News", April 12, 2020)
Having caused such a disastrous loss to the society, the child also inadvertently put him and his family as well as his community under enormous pressure and anxiety. Apart from the legal aspect of the case, attention on the psychological and educational development of the child on natural disaster prevention may need to concern about too.
---
Struggling for Years
"After the divorce in 1976, my ex-wife learned of my wife's death and called me back to Henan to see her and our son. That son has got married and with children now. But for me, I'm scared to face them as I have owed them too much. In addition, I worry that my son in Yunnan will scold me when he finds this out. Lots of struggles over the last three years. Now I decide to entrust all the burden to the Lord and let the Lord lead the way. I will return to meet my son, and hopefully my ex-wife. Speaking of my ex-wife, she has left home for more than thirty years to avoid being abused by her husband. She begs on streets to earn her own living in Henan. Three years ago, she returned to her husband's place to find my contact. I didn't ask her for address or phone number though. Now I ask God's mercy to protect her during her daily begging and to let me meet with her, my son and my grandchildren when I return this time."
(Brother Bo, Henan Province)
May God lead Brother Bo back to Henan to find his ex-wife and son and grandchildren. May God grant him wisdom to cope with his family relations.
---
Doping
From April 11th to 13th, Nanchang Customs seized in a row 8 shipment of permitted epidemic prevention materials to Europe. Among the inspected, 6 permits of these exported non-medical masks were in fact packaged and labeled as medical-use masks, 1 permit on N95 masks was declared as KN95 masks whereas another 1 was in truth stuffed with the unqualified "three-nos"masks. At present, all problem masks have been sent for subsequent disposal. The Customs warns the enterprises that any illegal tricks on epidemic prevention materials such as false concealment, adulteration or over-reporting of substandard products etc. will be dealt with strictly according to law and regulations.
("Penguin", April 14, 2020)
It is a good deed if we could stretch out our helping hand to where the epidemic situation is tense, such as Europe and the United States. Pray to God that manufacturers of these epidemic prevention materials will export their products on one's conscience, and fight against the epidemic with the rest of the world hand in hand.
---
Gospel Broadcasting
Broadcast Response: Liangyou Radio programs have not been interrupted during this difficult period. It continues to broadcast to the vast territory of China. The audience figure of various platforms exceeded 1.8 million in February, an increase of 28 percent over January! The figure of users also rose by 20.7 percent. In addition, Soooradio's audience figure also increased by 53.6 per cent in February when compared with the same period last year!
Soooradio: The thanksgiving live program on the 3rd anniversary was broadcast online on March 21. A total of 231 students have been trained for the past three years and 172 of them have started to host the programs. A total of 140 different types of programs have been broadcast, comprising 1,820 episodes totally! The average monthly audience figure is 22,543 in 2019. Thanks to the Lord!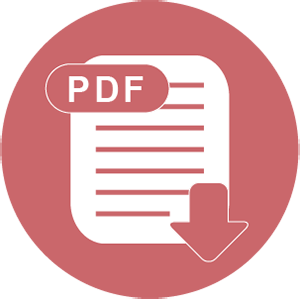 Download