Facing My Inner Heart
"I was formerly afraid that my family members would not let my mother take psychiatric drugs. Therefore I told a minor lie in my family chat group, saying that she needed to take anti-anxiety drugs because of her anxiety and mild Alzheimer's disease. My elder sister said it would be fine if the drugs could control her sickness. My younger brother said it was necessary to buy her some nutritious food. My nephew deliberately came from school to comfort my mother. My family members' support has given me encouragement. In addition, my problem is excessive anxiety. I hope that my mother's anxious mind can gradually get better under the control of the medicine. Moreover, I need to touch my deepest anxiety and fear in my heart, and to face my inner shame of being sick."
(Sister Feng)
Please pray for the mental health of Sister Feng and her mother. Pray that they will be healed soon with the support of their family.
---
Perplexed by Paganism
"I am Sister Li from Jiangsu. Please pray for the believers in our church. Some of our believers were perplexed by paganism previously. During the recent period, I have seen many old believers in the circles of friends and WeChat groups still sending messages of paganism. Therefore I feel sad. Please pray for the pastors and believers of our church. Ask the Lord to give the pastors God's love and grace so that they can give the believers spiritual food on time. Also pray that there is a rise of more young people equipped with the truth and that the Internet will be used by more people to pass the good messages of Liangyou Radio. May God bless every God's servant of the station with more strength physically, mentally and spiritually. Thank you!"
(Sister Li from Jiangsu Province)
Ask the Lord to help the believers have a solid foundation of faith to make them uninfluenced by the trends of paganism. Also pray that the Lord will use the love of pastors and co-workers to guide and educate the believers to understand the truth and stay away from the perplexity by heresy.
---
Gospel Broadcasting
Broadcast Response: Liangyou Radio programs have not been interrupted during this difficult period. It continues to broadcast to the vast territory of China. The audience figure of various platforms exceeded 1.8 million in February, an increase of 28 percent over January! The figure of users also rose by 20.7 percent. In addition, Soooradio's audience figure also increased by 53.6 per cent in February when compared with the same period last year!
Soooradio: The thanksgiving live program on the 3rd anniversary was broadcast online on March 21. A total of 231 students have been trained for the past three years and 172 of them have started to host the programs. A total of 140 different types of programs have been broadcast, comprising 1,820 episodes totally! The average monthly audience figure is 22,543 in 2019. Thanks to the Lord!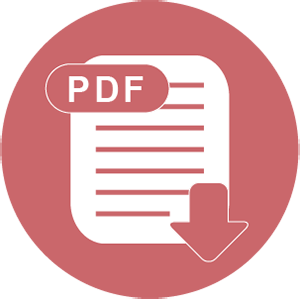 Download