Addicted to Gambling
"The elder son of my aunt has been obsessed with gambling for more than two decades. He was so spoiled by his parents. In order to help him repay the debt, his father almost lost his life in a car accident. Although the debt was paid off by father's accident compensation, he didn't quit gambling. His mother is exhausted, and she hopes that his gambling addiction can be broken by believing in Jesus. He had in fact studied in church for some time. The influence was very slight though. His mother also realizes that only Jesus Christ can help him change. He was baptized this year. As his understanding to God is still shallow, he desperately wants help. Her mother listens to Airtime too"
(Little Sister)
Pray for the elder son of this sister in Christ. May he experience the Lord 's Salvation and get rid of the gambling habit. Help him learn the truth in the Lord and set his mind to revive his life.
---
Online Class Scams
During the epidemic, the education department required localities to "online all the offline courses" for the sake of "suspending classes without suspending learning". Schools and educational institutions across the country thus adopted online teaching, that unfortunately opening up a new avenue from which criminals can profit. Some criminals searched for the keyword "parent group" through QQ and WeChat groups, and lurked into the class group as students' parents. Then they changed their nicknames and avatars to disguise as the teacher of their children and cheated these parents by posting excuses such as "payment for tuition fees" and "payment for materials fees". At present, department of public security in Jiangsu have filed 60 crimes related to fraud with online courses, of which 256 victims and an amount to more than 370,000 yuan were involved.
("China Youth Daily", March 16, 2020)
The outbreak of virus has unfortunately opened a new avenue from which criminals can profit. Such kind of fraud causes not only a loss of money, but also exacerbating the anxiety of students and parents during the epidemic. Pray that both parents and teachers are more vigilant and aware of hoaxes.
---
What Am I After?
"At the age of 25, it's time to talk about marriage. I was seeing one before but broke up somehow. There are two guys on my list in the meantime: one has stable income, working in his hometown which is close to mine. But he is shorter than me. Another one is working in Beijing, which is farther away, that we may only meet once a month. As he is the only child in the family, he has a burden on his shoulder. Having been influenced by the values of the world, I am indeed rather confused. Besides, I am not mature enough and am still reluctant to stay away from my parents. God, please help me find another half according to the teachings of the Bible."
(Sister Guo, Hebei Province)
May the Lord give Sister Guo a peace of mind. In choosing a partner, the important thing is whether the two parties can communicate and whether their values, outlook on life, beliefs, etc. are the same. May sister Guo follow the Lord's lead to run her life.
---
School Commencement
After the recommencement of schools in Qinghai on March 9, other parts across the country are welcoming their students back as the numbers of new daily COVID-19 confirmed cases have dropped to zero over a consecutive of 20 days. On March 16th, the senior and junior high school students in both Guizhou and Xinjiang held their commencement ceremony. The schools have undertaken a great deal of preparation work for this reopening. There are temperature checks at the school entrance and designated routes for students from different classes lest they interact or mix with others. The schools are in fully closed management. Small class teaching: each class is with their tailor-made time schedule to start and finish classes; each class is with an assigned period for meals within which everyone has an assigned seat to keep them eating apart from the rest. With all the above measures, students are assured to return to schools safely.
("Tencent.com", March 16, 2020)
Sooner or later more schools are believed to resume their operation. Pray that they won't hastily make the move but only when the schools are safe enough to give parents a peace of mind to let their children return to school.
---
Gospel Broadcasting
Broadcasting Platform: In the light of this outbreak of Covid-19, we have given the co-workers more flexible working arrangement and we are able to maintain our radio program production. We have listened to the audience calls from Wuhan and other provinces and prayed for them one by one during the live broadcast. We have received a very good response! Walking with our audience together through broadcasting in times of distress is our mission. Our local broadcasting ministry, "Soooradio", has also produced a special program, "You Will Be Done", inviting 39 pastoral co-workers to pray for the pandemic.
Ministry Obstructed: A new program, "Through the Bible", has been broadcast since March 30 to help listeners understand the Bible systematically. Being broadcast for five days weekly, the half-hour biblical program is available in two languages, Putonghua and Cantonese. May Heavenly Father bless and use it so that listeners can establish a better spiritual foundation in the truth.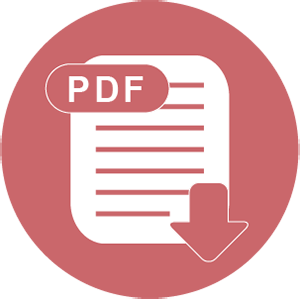 Download