Post-80's Sisters
"In my church, there are many married or unmarried post-80's sisters who have been diagnosed as having gynaecological diseases. Doctors recommend to them surgery which may lead to infertility or reduce the chance of fertility. But these are Christian sisters who have never conceived and given birth to children. Please ask the Lord to heal them. Hearing their sharing that they cannot do what they are supposed to do at their certain age and that they have more or less such problem. As a post-80's sister, I also start to be worried about whether or not I have the same problem myself. Ask God to let me fall in love, get married and give birth to children when I am supposed to do so. I cannot become a missionary, but I still want to give birth to several missionaries."
(Sister Li)
Please pray that the Lord will give Sister Li the opportunity of having wonderful experiences in her life so that she will go through the God's grace concerning her marriage and child bearing. Also ask the Lord to fulfill her wish.
---
Abundant Grace
"God's power and grace have always been with me to guide me through trials. Currently I have a happy family. My child has been admitted to an undergraduate college this year. He was baptized in church a few months ago. His spiritual life is normal and is gradually growing. My marriage has also been changed miraculously. My husband is very concerned about me at present. His life has also changed a lot. We both work hard and our income is blessed by God's abundant grace to have doubled when compared with last year. Recently, my new company has been registered. Its business condition is very good in the early stage. I have also gradually explored for some experiences in my ministry. Leading a cell group, I can see increasingly the life growth of the group members! Let me strongly believe in the Lord's all rich provision."
(Sister Lin)
Thank God for Sister Lin's gain of infinite grace from the Lord. Please pray that her life experiences and family will become witnesses of the Lord's mighty power.
---
Gospel Broadcasting
Broadcasting Platform: In the light of this outbreak of Covid-19, we have given the co-workers more flexible working arrangement and we are able to maintain our radio program production. We have listened to the audience calls from Wuhan and other provinces and prayed for them one by one during the live broadcast. We have received a very good response! Walking with our audience together through broadcasting in times of distress is our mission. Our local broadcasting ministry, "Soooradio", has also produced a special program, "You Will Be Done", inviting 39 pastoral co-workers to pray for the pandemic.
Ministry Obstructed: A new program, "Through the Bible", has been broadcast since March 30 to help listeners understand the Bible systematically. Being broadcast for five days weekly, the half-hour biblical program is available in two languages, Putonghua and Cantonese. May Heavenly Father bless and use it so that listeners can establish a better spiritual foundation in the truth.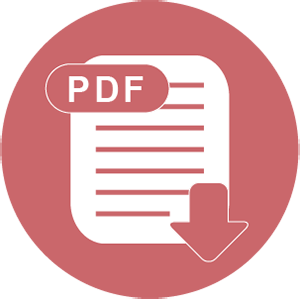 Download