My Grandpa
"My grandfather lives in Jiang'an District. With CT, he was diagnosed with COVID-19 at Wuhan First Hospital on Feb 3. His lungs were seriously infected and the emergency doctor there recommended to hospitalize him immediately. Although grandpa was gasping and turned unconscious, with a blood oxygen level of 60%, no bed was available for him. He was later treated and saved by Wuhan Asian Heart Hospital where, however, was unable to offer any follow-up treatment to him. I now hope that he can soon be transferred to a hospital where follow-up treatments are offered."
(Sister Wang, Wuhan)
Pray for Sister Wang's grandfather. May the Lord help him transfer to another hospital where he can receive proper medical treatment. Through this epidemic crisis, may the old man experience the mercy and healing of the Lord and accept Him as the master of his life.
---
Price Gouging?
With a purchase price of 0.6 yuan/piece, a sizeable pharmacy in Honghu City sells these disposable masks at 1 yuan/piece. After receiving a complaint, the Honghu Market Supervision and Administration Bureau investigated the case. The pharmacy was accused of "without referencing to the initial cost, its profit has exceeded 15% which constitutes an act of price gouging." The pharmacy was fined and all the goods which said as illegal were confiscated. The business operator stated that he disagreed jacking up the price of face masks neither, so the charge was a result of miscommunication. After the news broke out, many people reckoned that a dollar for a mask was rather "fair" at this critical moment. A charge with price gouging was therefore quite incomprehensible. The pharmacy manager has confessed his fault and has no intention of a review on the justification and appropriacy of the charge. In fact, he does agree that profiteering from the sales of face masks is not right during this period.
 ("Yangcheng Pie", February 13, 2020)
We hope that during the anti-epidemic period, everyone will be like this operator to have the virtue of responsibility and morality.
---
Home Alone
"My brother, 45 years old, had once believed in the Lord but didn't really commit to it. My mother got infected and died at home recently. My brother who has always taken care of her started to have a high fever. Now he is home alone and the community cannot provide him any transportation while the call #120 is always unanswerable. Urgently, he needs to go to the hospital for a CT scan and make a nucleic acid test for diagnosis, and get his high fever fixed! My brother has depression and is now in extreme fear and helplessness. He needs to be cared for!"
(Sister Jiang , Wuhan)
Pray for Sister Jiang's brother. In the sick, may the Lord send angels to take care of him so that he can experience the Lord's love and healing, and accept the Lord with hope.
---
Cadres become Buyers
As the epidemic prevention and control has entered a critical period, Changhua Town, Changjiang Li Autonomous County strictly implements travel control measures to restrict the movement of village people. These measures have caused troubles on villagers' travel, leading to a shortage of living materials in return. In order to ensure the mass to stay home in peace to bear with the hardship together, Changhua Town thus organize their cadres to become buying agents who collect the needs of ordinary people via broadcast, WeChat, and telephone every day. With a shopping list, in two farm wagons did they drive to a farmers' market 20km away. Through such centralized purchasing, they bought in 4,000kg of vegetables, fruits, and fish as well as 24 gas cylinders for a total of 296 villagers in a few days. By so doing, villagers' daily necessities were well provided despite the inconvenience that caused during the epidemic prevention period. The act of these cadres has received wide applause from the villagers.
("People's Daily Online", February 12, 2020)
During the epidemic, everyone takes practical action to work together to resolutely win this battle without gunpowder. Truly grateful for their work and service.
---
Gospel Broadcasting
Broadcasting Platform: The working environment was severe and Hong Kong society was restless last year. However, our Liangyou Index increased by 88 per cent over 2018! The broadcast of the programs on demand and downloading volume exceeded 1.6 million times on average per month! A total of 700 new students were also added to Liangyou Theological Seminary. In the light of an untimely condition, we thank the Heavenly Father for allowing more listeners and students to listen to our programs and attend lessons by resorting to the radio station.
Ministry Obstructed: Due to the impact of the epidemic, the training course of "The Way of Pastors" originally scheduled this month needs to be rescheduled. In addition, the new program, which will be launched at the end of this month, also needs to be postponed because of the obstructed return journeys of the co-workers who have gone back to their homeland to spend the Lunar New Year. Ask the Lord to ensure our co-workers' safety of so that we can continue to share God's Word through broadcasting.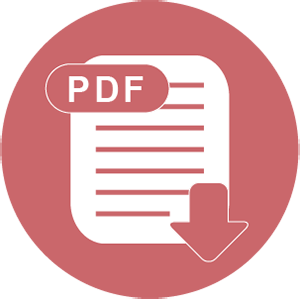 Download