My Father's Family
"My father's family and my brother's family live in Qingshan District, Wuhan. An x-ray examination of my father's lung indicated that his lung was infected. He was weak and had breathing difficulty. He had still not reached a hospital for his admission. He had had a high fever for a few days. His fever was as high as 39.5 degrees after he had had injection in an out-patient clinic last night. He had no appetite this morning. My mother also coughed and she was suffering. She was too tired to move. She was groaning while lying in bed. Ask God to give my parents strength, protect them, and heal them."
(Sister Liu of Wuhan)
Please pray for Sister Liu's parents so that they can reduce fever as soon as possible and they can be strengthened to face the epidemic. Also pray that they can be hospitalized to receive medical treatment. May the Lord's comfort come to the family so that their daughter outside will be at ease and fully rely on God's presence and healing.
---
Dying
"Brother Min lives in Dongxi Lake. He had suffered from repeated fever, asthma, and difficulties in breathing since Jan 22. He had CT scan of his lungs twice which revealed a "double-lung" pathological change. Although this is only a highly suspected case, his illness has already been severe with respiratory distress. He is unable to walk and uses a wheelchair. He is also unable to eat. He has a wife, two children (already had suspected symptoms) and two elderly people aged above 60 in his family. The two elderly people have poor health and he has dared not to tell them his condition. So far no wards are available there. He cannot be hospitalized to receive any medical treatment! He is dying now. Please pray for the hospitalization and treatment for him!"
(The wife of Brother Min, Wuhan)
Please pray for Brother Min and ask the Lord to help him get rid of the symptoms. Pray that that he can be hospitalized smoothly. Also pray that the Lord will protect his family.
---
Gospel Broadcasting
Broadcasting Platform: The working environment was severe and Hong Kong society was restless last year. However, our Liangyou Index increased by 88 per cent over 2018! The broadcast of the programs on demand and downloading volume exceeded 1.6 million times on average per month! A total of 700 new students were also added to Liangyou Theological Seminary. In the light of an untimely condition, we thank the Heavenly Father for allowing more listeners and students to listen to our programs and attend lessons by resorting to the radio station.
Ministry Obstructed: Due to the impact of the epidemic, the training course of "The Way of Pastors" originally scheduled this month needs to be rescheduled. In addition, the new program, which will be launched at the end of this month, also needs to be postponed because of the obstructed return journeys of the co-workers who have gone back to their homeland to spend the Lunar New Year. Ask the Lord to ensure our co-workers' safety of so that we can continue to share God's Word through broadcasting.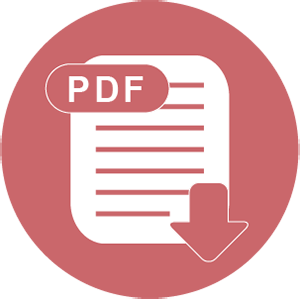 Download