Church at Hometown
"There are some alterations in the routine of our hometown church that I hardly understood. Many churches in Henan Province have shut down letting Sunday worship available only in a few churches in the province, which might be too far for some elderly to reach. These old people are discouraged to hold worship at home though by some of their villagers. In order to avoid public attention, we now hold Christian fellowship at various places. This troubles me and I wish so much to revert to where we could freely worship and serve God at churches. Am I correct to have such thoughts?"
(Listener "A Believer")
Pray for "A Believer" and let him realize meeting-at-church is not easy nowadays. God treasures our sprit and truth rather than the venue that we worship Him. Everything is in the hands of the Lord. May the Lord keep the hometown churches in the Mainland.
---
Road Collapse
On January 13, a large area of road surface collapsed suddenly in front of a bus station at the Red Cross Hospital, South Street, Chengzhong District, Xining City, Qinghai Province. A bus waiting for passengers was swallowed into a sinkhole. A teenager who bravely rescued an infant was gulped down into the hole by the second collapse while he returned to save others. An explosion followed. The boy was seen saved and hospitalized. As on the 14th, 9 bodies of the previously missing 10 people were found. One is still unknown. There were 17 wounded with no fatal risk. Local government has enhanced the safety of the surrounding environment: the scene of the incident was closed off whereas people within the danger zone were evacuated.
("Beijing News", January 14, 2020)
Ground collapse also occurred in the construction area of Guangzhou Metro a few days ago. This kind of incident is depressingly common these days, causing human casualties sometimes. Pray that related units can thoroughly investigate the causes to avoid further mishaps to occur. Moreover, psychological comfort and rehabilitation work should carry out to the affected families.
---
Mindless
"I have learnt about the Lord Jesus since my childhood. I still haven't known Him very well, yet I am more than 30 years old now. I have always helplessly been caught in all kinds of lust and sins. Despite that God has made me get close to Him, I was indifferent and continued to walk my own way. Now I run up huge debts of several hundreds of thousands of yuan, feeling desperate for my unrepentance. May God free me from the shackles of lust and allow me to live not for myself but for the glory of Him. In the meantime, I am lost. May God help me pay off all my debts. I would rather be poor than be a slave of my worldly desire. May the Lord show me the way."
(Brother Li)
Pray for Brother Li. Let him return to the Lord after experiencing the scourge of worldly temptations. May he confess and repent, live out the testimony to honor the name of the Lord.
---
Teaching Materials
According to the website of the Ministry of Education, there are certain criterion required on the selection of overseas teaching materials. Schools that provide voluntary education are disallowed to use materials from overseas. Apart from either that Chinese-foreign cooperation in running schools or projects, or that approved overseas courses by provincial education administrative departments, ordinary high schools must not use any materials from overseas. Course materials for classes of Ideological and Political, Chinese Language, History or other subjects with strong ideological attributes involving national sovereignty, security, nationality, religion, etc., shall be prepared, reviewed, and used uniformly by the state. Teaching materials for primary and secondary school are subject to political review, focusing on their political direction and value orientation; in short, course materials which are politically incorrect will be prohibited.
("The Beijing News", January 7, 2020)
Pray for the cold winter of the Chinese language publishing industry especially those on religions. Please remember the safety of those who are in the operation of religious books.
---
Gospel Broadcasting
Broadcasting Platforms: Our short-wave and medium-wave broadcasts are quite stable. Yet they are not so stable and reliable on the internet or social media platforms due to the regulations and concerns of the Mainland. Please pray that our programs will be blessed by the Lord and transmitted smoothly to listeners through the air waves!
Gospel Session: Radio YiYou, AM broadcasting (AM1566) is created as a gospel channel for proclaiming the gospel preparatory ministry and evangelical messages at 9:45 pm-12:30 am. Its broadcast can be received via radios and car radios in provinces such as Zhejiang, Jiangsu, Shandong, Hebei, Henan, Anhui and Jiangxi. Please pray for the new gospel session. It is hoped that more compatriots can know the Lord by listening to the radio programs!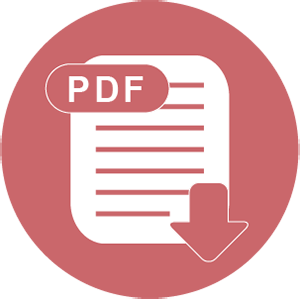 Download