Wuhan Coronavirus
Wuhan's unexplained viral pneumonia that has caused widespread concern has been initially determined to be caused by a new type of coronavirus. China will share the sequence information of the new coronavirus gene detected in the case with the World Health Organization. The Wuhan Municipal Health and Health Committee reported till 13th that 41 cases of pneumonia with a new coronavirus infection have been initially diagnosed, All patients received isolation treatment at designated medical institutions in Wuhan. A total of 763 close contacts have been tracked, 76 medical observations have been lifted, and 687 are still receiving medical observations. No related cases were found among the close contacts.
("CCTV News", January 12, 2020)
Pray for health organizations around the world to work together to quickly determine the status of the epidemic and develop preventive measures to avoid large-scale transmission.
---
Intolerable Headache
"I didn't go to the doctor for the headache that I had been suffering for a long-time until the October last year. I did a brain MRI at orthopedics and found out four problems: 1) cerebral ischemia, 2) arteriosclerosis, 3) senile changes in the brain, 4) atrophy of the cerebellum. Without full understandings, the director of the Department of Neurology prescribed some proprietary Chinese medicines and sent me away. My illness was then mistreated by his ignorance. I went to an emergency department this January and did a CT which showed senile changes of ischemia in my brain. I was hospitalized the next day. As the doctor there was irresponsible and not that skillful, I later went to Beijing Hospital. My health situation didn't turn better though. I thus tried Chinese acupuncture and a 4-hour drip treatment at the hospital. I prayed to God and my blood pressure returns to normal now. The pain and stiffness in neck and head keep me from sleeping most of the time. Teacher, please pray for me."
(An Old Sister)
Pray for the old sister. May the Lord heal her and help her find a good doctor. Let her hold onto the faith in God and experience the Lord's mercy and healing.
---
Heart-warming Service
On January 14th, when Train Homeward was running from Shanghai south to Guiyang, some volunteers and staff gave heartwarming treats to those passengers who were travelling east to return for the Chinese New Year. Amongst all the treats, their New Year's Eve Dinner in Guizhou style was most popular. Moreover, each of these 40 and more migrant worker representatives on board received a Chinese New Year's "Lucky Bag" within which were authentic Guizhou-style dishes. At the dining compartment, six train chefs respectively prepared two of their signature dishes presenting a 12-course Guizhou cuisine, letting all these migrant workers relive the taste of their hometown and a re-visit of their happy memories. Their next plan is to introduce similar service onto regular trains and high-speed trains that run from Shanghai and Ningbo to Guizhou.
("Guiyang Daily", January 15, 2020)
Grateful that these migrant workers could have a bite of their hometown dishes on their trip home for the festival. Please also remember the Christians in our prayers as they might face some kinds of conflicts in beliefs within their family when they return for reunion. May God grant them wisdom.
---
Gospel Broadcasting
Broadcasting Platforms: Our short-wave and medium-wave broadcasts are quite stable. Yet they are not so stable and reliable on the internet or social media platforms due to the regulations and concerns of the Mainland. Please pray that our programs will be blessed by the Lord and transmitted smoothly to listeners through the air waves!
Gospel Session: Radio YiYou, AM broadcasting (AM1566) is created as a gospel channel for proclaiming the gospel preparatory ministry and evangelical messages at 9:45 pm-12:30 am. Its broadcast can be received via radios and car radios in provinces such as Zhejiang, Jiangsu, Shandong, Hebei, Henan, Anhui and Jiangxi. Please pray for the new gospel session. It is hoped that more compatriots can know the Lord by listening to the radio programs!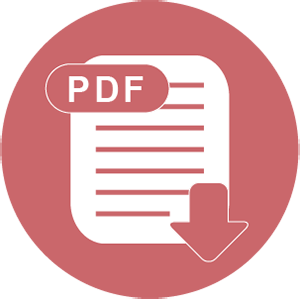 Download