Pray for My Younger Brother
"My younger brother's mental condition is poor. He was hospitalized again in June 2019. He was discharged from hospital after more than a month. But he was still sick and refused to take medicine. Currently, his wife is pregnant. He always says that the child's father is another person. He has asked his wife to terminate her pregnancy or to divorce from him. They have a daughter who studies in grade one.  They are also divided on her education. My sister-in-law cannot stand this. She wants to return to his mother's residence to live for some time. May God be merciful so that they will have a harmonious family. The money spent by my younger brother is basically drawn from our parents. He tries to look for a job when he is relatively normal but he is picky. Although he has got married for many years, he has not been employed for a very long period. At present I hope that he will take medicine and will not brawl every day."
(Sister Zhang)
Please pray for the family of Sister Zhang's younger brother. Also pray that he is able to take medicine regularly and that his illness can be controlled so that he can take care of his family again and live in harmony with his family members.
---
Having an Affair
"I have had an affair with a man. Our relationship ended t half a month ago. After I had been with him, I stopped going to church completely. I still had feelings of struggle after I had returned home. Recently I have insisted on listening to your programs. It appears that I am relieved very much when I am listening. But when I return to some related scenes in the reality, my mind is full of the pictures of being with him in the past. I do not have any power to cast aside all these. I repeatedly think about whether it would be better to end my life. It is really living death. Looking up to the Lord also becomes meaningless. I do not know how my situation will become."
(An audience named as "a person in despair")
Please pray for "a person in despair" to let her be released from this situation. Also Pray that she can understand the value and meaning of life not only emotionally. Ask the Lord to give her the strength to overcome the temptation of passion.
---
Gospel Broadcasting
Broadcasting Platforms: Our short-wave and medium-wave broadcasts are quite stable. Yet they are not so stable and reliable on the internet or social media platforms due to the regulations and concerns of the Mainland. Please pray that our programs will be blessed by the Lord and transmitted smoothly to listeners through the air waves!
Gospel Session: Radio YiYou, AM broadcasting (AM1566) is created as a gospel channel for proclaiming the gospel preparatory ministry and evangelical messages at 9:45 pm-12:30 am. Its broadcast can be received via radios and car radios in provinces such as Zhejiang, Jiangsu, Shandong, Hebei, Henan, Anhui and Jiangxi. Please pray for the new gospel session. It is hoped that more compatriots can know the Lord by listening to the radio programs!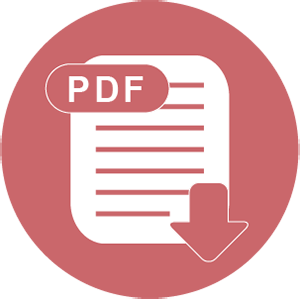 Download