Guizhou Blessed
Originally Guizhou is a relatively poor province in China. There are numerous ethnic minorities, including Miao, Buyi, Dong, Tujia, Yi, Shui, Gelao, Hui, Yao and Bai etc. The most talked about cheerfully was that the British missionary, Samuel Pollard, went to the Shimenkan in northwestern Guizhou in 1905 and the gospel was spread among the Miao people. After that, there were also many missionary efforts. Until today, many regions and ethnic minorities in Guizhou are still outside the door of gospel. The efforts made by missionary predecessors need to be inherited and extended.
Please pray for the evangelical ministries of many ethnic minorities in Guizhou. Even though the external environment is still unfavorable to the evangelical ministries, it is learnt that the Puyi believers are seeking the Lord's guidance to prepare for the development of the audio gospel ministry. Ask the Lord to give them the right message and keep them safe so that they will spread the gospel in Guizhou in the near future.
---
Finance Apps
On Dec 4, 2019, the public security department struck a heavy blow to concentrate its efforts on the investigation and rectification of 100 illegitimate and illegal Apps, and their operating Internet companies. Numerous finance Apps were removed from the market for rectification. As at Sep 11, 2019, China Information and Communication Technology Academy recorded more than 130,000 Apps of the financial sector from 232 Android application markets. Its observation has found that 70.22% of the financial sector Apps has high-risk loopholes. Hackers can use these loopholes to steal user data, implant malicious programs, and attack the services, etc., posing a serious threat to the Apps security. Some of these high-risk loopholes may even lead to the risk of Apps data leakage.
("China Times", December 9, 2019)
If the finance Apps are properly used, they will bring convenience, otherwise they will bring risks and endanger safety. Please pray that the relevant departments can establish a sound mechanism for software supervision; and guide financial institutions to strengthen the security management of their web portals.
---
Gay Friend
"Recently, I have found that my male friend is gay. He is a believer. Although he has communicated with a church pastor in this regard, the pastor's assistance for him is very limited due to a lack of professional knowledge. My friend knows that it is a sin. He is willing to face and change, but he just needs help. As his female friend, I was surprised when he shared this problem. I know it is a sin, and feel his pain and loneliness. I also need to accept and treat him from the viewpoint of grace and truth. He needs to return to God. He also needs a spiritual companion. Yet I am a Christian sister. Our boundary is hard to handle. I want to help him, but I do not know where to start. I want to get support very much."
(A listener named as "A Sister")
Please pray that the Lord will give the sister the wisdom to help her Christian brother. Also ask the Lord to prepare a counselor for the brother and release him from the bondage of homosexuality.
---
Gospel Broadcasting
Broadcasting Theme: Greeting the new year, the broadcasting theme of Liangyou Radio is "Voice Resounding". The focus of this theme is God's non-stoppable love calling people to return to Him. Ask the Lord to bless the broadcast of each season so that the "sound" can penetrate into people's hearts like seeds which can be transformed into life to establish believers.
Co-workers' Inheritance: In 2019, a total of our three senior co-workers retired in succession. Ask the Lord to strengthen their work, and bless their lives and services after their retirement. Successors have been found to take up these posts respectively. Please pray that the new co-workers will adapt to their new posts and build a team of harmony, unity and tacit understanding with other co-workers.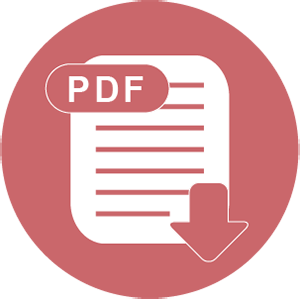 Download