In Temptation
"I am recently deeply troubled and flurried by a relationship with another man. Knowing that such thinking is not right no matter how poor the relationship is with my husband, I have struggles and I am lost. I pray before God for mercy and save me from such temptation. The fact is the more I want to break free, the more I can't let go. I understand that this sin disgraces my God and hurts my own family. And I also know the Bible says: "The wages of sin is death." Please advise and pray for me so that I won't give in and go astray."
(Lamb, Anhui Province)
Pray for sister Lamb, and may the Lord strengthen her will to stay away from temptations. Solely by the words of the Lord can she resist Satan from hurting and destroying her family. May she find a trustworthy pastor and a sister in Christ to pray with to keep her in the Lord.
---
Fallen Sewage Tank
On De 3, 2019, a sewage tank collapsed in Xucun Town, Haining City, Jiaxing, Zhejiang Province, killing 9 people and causing 4 seriously injured and 9 slightly harmed. When the sewage tank of Longzhou Printing and Dyeing Co. Ltd. (in a cylindrical shape, with a diameter of 24 meters, a height of 30 meters, and a volume of about 13,000 cubic meters) in the Haining Industrial Park collapsed, it hit some workshops of the adjacent Ducai Textile Company as well as Yilong Textile Company. Apart from the sudden flop of slabs in the factories, a large amount of sewage from the tank was instantaneously dumped into the factory buildings. Some workers in the factories were washed away by the dumped sewage while some workers were gripped by the fallen bundles of textile within. Serious casualties have been resulted.
("China News Network", December 10, 2019)
Because the accident involved sewage leakage, may the Lord help the relevant units handle well about the pollution and rehabilitation concerned. Moreover, pray that those seriously injured to recover soon while families of the injured and dead be greatly comforted with the care and assistance from various counseling and supporting institutions.
---
Fearful for Discipline
"I am a believer for ten years. I am a shallow person running a simple life. I can teach but I am not teachable. I am introverted, impatient, irritable especially at my kid's education. I can memorize easily what other people said but hard to what does in the Bible. I got upset when I saw gossipers in good health. I know that I won't have peace in the heart if I don't abide by His teaching. When the preacher says that our hearts are deceitful, I say God knows about me well. I have thought of leaving the church choir many times but am afraid of God's discipline. In the face of poor environment, I take things as they come. I am indebted to my husband who is thin but still has to earn the bread for this family of four. I 'm willing to be an elite soldier; however, I turn out more like one of those stupid virgins."
(Sister Li)
I am grateful to Sister Li for knowing her own situation and weaknesses. May the Lord help purify her heart so that she can set her eyes solely on God's goodwill and serve Him with a joyous spirit.
---
Book Burning in Public
The county library of Zhenyuan, Gansu province did a "thorough clean-up" of its donated books and destroyed all "illegal publications and religious publications, especially books, pictorial publications and visual content that showed leanings". On Oct 22, 2019, a report on "book burning" was posted on the official county website stating that a pile of 65 'illegal publications' were incinerated under the personal inspection of the head of the Cultural Tourism Bureau. A photo showing two women burning books outside the main entrance of the library was attached. The news of book burning immediately prompted a wave of criticism from commentators and internet users who were reminded of the Qin dynasty, when books were burned, and scholars buried alive. Subsequently, this report on "book burning" was soon removed from the county's official website.
 ("World Daily", December 9, 2019)
Please pray for the industry of Chinese publications, especially those religion-related for they are experiencing their bitter winter in the meantime. Remember also the safety of those who are involved in running the business of religious publications.
---
Gospel Broadcasting
Broadcasting Theme: Greeting the new year, the broadcasting theme of Liangyou Radio is "Voice Resounding". The focus of this theme is God's non-stoppable love calling people to return to Him. Ask the Lord to bless the broadcast of each season so that the "sound" can penetrate into people's hearts like seeds which can be transformed into life to establish believers.
Co-workers' Inheritance: In 2019, a total of our three senior co-workers retired in succession. Ask the Lord to strengthen their work, and bless their lives and services after their retirement. Successors have been found to take up these posts respectively. Please pray that the new co-workers will adapt to their new posts and build a team of harmony, unity and tacit understanding with other co-workers.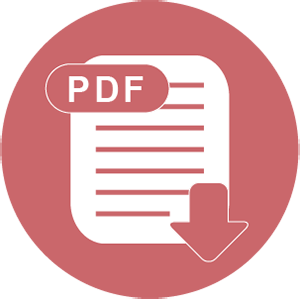 Download