Correct by Force
A youth psychological counselling center in Sichuan was reported illegally running a school. With catchy caring taglines "saving children, saving families, and correcting juveniles with problems" in disguise, the school will then use extreme corporal punishment, or "correct by force" so to speak, to frequently beat and insult these students causing them great harm physically and psychologically in the end. Some students accused the school for abuse, illegal detention, etc. After investigation by the Market Supervision Bureau, the school was charged for illegally engaged in educational business activities and its business license will be revoked in due course. The education department also ordered it to retire all students and put all its education and teaching activities to a halt. Simultaneously, the public security authority is investigating and obtaining evidence for its charges of abuse and assault.
("CCTV Finance", December 8, 2019)
It is widely agreed that children need discipline to correct their misbehavior. Labeling a child as "problem teenager" during the process of counseling is however bringing more psychological harm to the subject. May parents know how to choose a proper and professional counseling institution for their children, if necessary.
---
Near Blind
"A few years ago, my left eye got almost blind because of the sequelae of a series of brain tumor surgeries. I didn't know the Lord and was very hopeless that time. I preferred dying to living as the latter seemed to be a torture to me. After being saved, I understand that although God has dimmed my eye-sight, He let me see things clearer with the spirit of my heart. In the challenges ahead I hope I can do well to glorify the name of the Lord. There were times I felt weak and frustrated and I urged on my knees to ask the Lord to remove the disease. I was basically blind but by the grace of the Lord I am picking up some light now. As every breath we take is a gift from God, I thank Him for allowing me to testify His miracle."
(Sister Li , Shaanxi Province)
Grateful that by knowing the Lord Sister Li has risen from despair and overcome severe illnesses. Pray that the Lord will use her testimony as blessings for many others.
---
A Heroic Boy
On Nov 30, 2019, in the city of Hebi in Henan Province a 3-year-old girl fell into an abandoned well and was stuck at about 20 meters underground for nearly 4 hours. Fifteen firefighters went to the rescue, but none could fit in the only 30-centimetre-wide well. In view of the emergency, a volunteer from a civil rescue team asked: "My son is small and let him try it." After a simple physical test and a longer than 20-minute explanation from a fireman on the safety cautions, the 14-years-old boy was hung upside-down with ropes tied at his feet. He was lowered down into the well for trials starting first from two or three meters. He experienced slight contusion and hypoxia and was sent into the well six times to finally saved the girl. After four-hour rescue operation, the girl was taken out of the well to safely end the crisis.
("CCTV News", December 08, 2019)
Apart from praising the calmness and courage of the teenager, one should also ask why was there no safety protection for the abandoned well at the hotel's courtyard? Why was the 3-year-old child left unattended? Pray for a rise of public awareness on environmental safety across the country.
---
Gospel Broadcasting
Broadcasting Theme: Greeting the new year, the broadcasting theme of Liangyou Radio is "Voice Resounding". The focus of this theme is God's non-stoppable love calling people to return to Him. Ask the Lord to bless the broadcast of each season so that the "sound" can penetrate into people's hearts like seeds which can be transformed into life to establish believers.
Co-workers' Inheritance: In 2019, a total of our three senior co-workers retired in succession. Ask the Lord to strengthen their work, and bless their lives and services after their retirement. Successors have been found to take up these posts respectively. Please pray that the new co-workers will adapt to their new posts and build a team of harmony, unity and tacit understanding with other co-workers.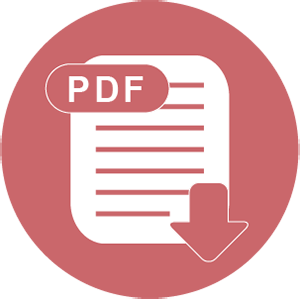 Download