Open Myself
"My personality is eccentric and unsociable. I am also a little bit arrogant. I have faced a choice of my work. It is the Lord who let me listen to your programs and help me make the right choice. Outsiders think that my work is very tiring and painful, but my heart is comfortable and peaceful. Moreover, I used to be bound by pornographic novels. The Lord has helped and healed me through the programs. But I have been embarrassed to share this aspect with others. I have dared not to tell even the pastor whom my church trusts. I am not scared until I have heard your program with the similar aspect. I should tell others in order to help them. Recently, I have dared to open myself to others. Other programs on secret love, original families and unbelieving husbands etc are related to my life and experiences. Your radio programs are very marvelous, like a passionate friend accompanying me."
(An audience named as "a fearful guy")
Thank God for enabling the audience, "a fearful guy", to break through his weakness via the programs so as to overcome his bondage and turn over a new leaf. It is hoped that his experiences can help others.
---
Encountering Heresy
"I have just graduated from college. Furthermore, I encountered Korean heresy abroad. I had studied their doctrines for more than a month. I told my church after my return to home. (Originally they did their utmost to stop us from telling our church. They even used the Bible out of context to prove.) At that time, I also tried hard to justify their words as if I was brought into their mode of thoughts. I had still studied seriously for a day after I had returned to my homeland to work. Without knowing why on the next day, I realized that what I had studied was wrong. Then I checked it via Internet and I was shocked. Recalling my recent study, I found that it had gone wrong. Currently, I have been relying on God to remove the thoughts I have been indoctrinated. Sometimes people are really too weak when they are abroad."
(An Audience)
Please pray for "the audience" so that he can understand the truth of faith and return to the right track. Pray that he will rely on the Lord to live a victorious life, establish a foundation for his faith and avoid being affected by paganism.
---
Live for the Lord
"I am a Christian in China and your radio programs help profoundly on my spiritual growth. I am a real sinner; constrained by different aspects of life, family and money. I want to become an evangelist and live for the Lord. Many years ago, the Lord saved my mother from falling ill all the time. I therefore was raised in a Christian environment since young age. As my mother and sister wanted to see me baptized into the name of the Lord, I did it on Dec 9, 2007. I am now 34 years old and I am thankful to Radio Liangyou for the gospel teaching all along."
(Brother Peng, Shaoguan)
I am grateful to Brother Peng who has known the Lord in his family since he was a child. His mother has experienced the Lord's healing. May the Lord help brother Peng grow in the Lord without shackles and temptation from the environment.
---
Gospel Broadcasting
Broadcasting Theme: Greeting the new year, the broadcasting theme of Liangyou Radio is "Voice Resounding". The focus of this theme is God's non-stoppable love calling people to return to Him. Ask the Lord to bless the broadcast of each season so that the "sound" can penetrate into people's hearts like seeds which can be transformed into life to establish believers.
Co-workers' Inheritance: In 2019, a total of our three senior co-workers retired in succession. Ask the Lord to strengthen their work, and bless their lives and services after their retirement. Successors have been found to take up these posts respectively. Please pray that the new co-workers will adapt to their new posts and build a team of harmony, unity and tacit understanding with other co-workers.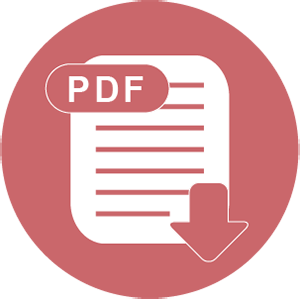 Download