Compulsive Gambling
"Until a car accident brought my father away at his 49, my mother started to take in and go to church. When I was 31, I married to a divorcee who was addicted to gambling. My husband promised me to quit when we courted at the beginning. I naively believed in him but in fact he has made no rectification at all in our 13 years of marriage. My husband is presently in debt of millions of yuan and I prayed to God to hold me through these struggling years. I thank our Lord, who has strengthened me, that I can keep on praying for my husband in face of the anxiety within me. I am serving in the church choir now but am ashamed of not having a good life to glorify His name."
(Audience "Church Sister")
May the Lord encourage "Church Sister" to hold on praying to God with all her trust. May the Lord save her husband from the bondage of gambling.
---
A Scavenge-Influencer
In 2014, some media put in front of us a 77-year-old "scavenger" who liked studying books and magazines at the Hangzhou Library. His industriousness speedily made this old man an online influencer of Hangzhou City. He died in a car accident, sadly, and his stories revealed to us one by one. The old man was a graduate of the Chinese Department of Hangzhou University and had once participated in the compiling of the Hanyu Da Cidian. He retired as a first-class teacher in a secondary school. Despite receiving a pension of more than 5,000 yuan every month, he lived as a scavenger. All his money had gone to the poor students and among his leftover were many of these yellowish evidences of his generosity. They included certificates of donation for others' education development, sponsorship for Project HOPE as well as letters from the sponsored children. The old man had three beloved daughters who were all frustrated by their father's scavenging behavior. Their puzzles and accusations were finally resolved when they saw the belongings of their beloved father.
("I want to sing for you" "Penguin", Nov 10, 2019)
May the warmth of the old man trigger off more good deeds to warm the world.
---
Will God Be Angry?
"A friend came to beg me to help dance at her dance performance lest they might violate the contract for not having enough dancers for the show. Out of urgency, I promised her to help. On arrival at the show venue, I was terrified to know that it was an idolatry activity. As our God is jealous, I couldn't imagine how angry our Lord would be. But I couldn't walk away, especially when ours was the opening dance. While I was dancing, I cried out my praises to my God with my heart. I love my God and I was so moved by His love to me. But then there were two more dances to do. During the waiting period, I felt upset again and lost some of my confidence. Have I done something very wrong? How should I do otherwise?"
(Audience "Little Sister")
Pray for "Little Sister" and may God grant her peace of mind, knowing that God will forgive all our sin. May God strengthen her and keep her away from deeds that are not pleasing to our Lord.
---
Plague Case
On November 12, the Chinese Center for Disease Control and Prevention confirmed that two patients from Inner Mongolia were diagnosed with plague and had sought treatment in Beijing. After the announcement, two suspected cases were claimed online to be found in Beijing. Experts was formed in Beijing to make a comprehensive diagnosis on the suspected patients. The results later affirmed them not meeting the diagnostic criteria for plague, quarantine measures were therefore removed. Regarding to the two confirmed cases from Inner Mongolia, one patient is in stable condition while another one still critical but showing slight improvement. Up to now, there have been no new cases of plague in Beijing. The National Health and Health Commission Emergency Office has arranged national experts to go to Inner Mongolia to start up the regional traceability work, hoping that the source of infection and the route of transmission be identified.
("bj.Bendibao",Nov 15, 2019)
Pray that the disease of plague can well be contained by the effective prevention and control strategy. Pray also for people's peace of mind from the fear of plague.
---
Gospel Broadcasting
Audience Response: The downloading volume of listeners through different platforms continues to remain high amid the current situation. The training program, "Disciple Training", which was launched at the end of October, has received overwhelming response. The program notebooks for the audience have been short of supply and need to be double printed. Moreover, two days of live broadcast have been added in the prayer program, "Throne of Grace", after the revision. Its audience response is very good. An average of 13-15 calls is received from the audience during the 18-minute phone-in session. The audience asks for intercession for their personal or ministry needs.
Production Increased: In response to the demand for the systematic bible study by Mainland pastors and believers, we will launch a new program on systematic bible study at the end of March next year. In addition to the existing bible teaching programs of "Liangyou Theological Seminary" and "Liangyou Radio", the new program, "Crossing the Bible", will be produced. Please pray for its current plan and production being carried out intensively.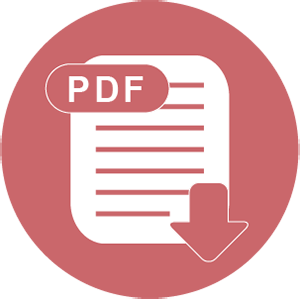 Download