To Marry or Break-up
"Hello to the staff of Liangyou Radio. I am a baptized Christian. I have heard many preaching about courtship and marriage, but I ended up having a non-believer as my boyfriend! We have premarital sex though I knew this is not right; I let myself fall into this temptation! Now we are talking of marriage, but the sin is worsening my life. Should I marry him earlier or break up with him as soon as possible? Tangled!"
(A sister)
Pray for the sister, understanding her struggle inside. May the Lord strengthen her, make her realize that spreading the gospel to her boyfriend and bringing him to our God is of the ultimate importance. Let them establish a Christian family together to experience the beauty of the Lord, to repent and get close to the Lord hand in hand. May the Lord come and take control of their lives and families.
---
Glass Walkway
As the "glass walkway" in the scenic spot of Zhangjiajie had gone viral in 2016, a flurry of glass attractions, many as 2,000 glass structures have sprung up across the country in a short period of time. However, there requires no applications to raise a glass walkway! Many of these construction teams acquire no road or municipal engineering construction qualifications at all. No industry standards, no acceptance criteria, no supervision; these problems are seen throughout the entire industry. The fact is, glass walkway is not yet on the list of sky-high attractions that required the government's special supervision. Besides, the Natural Resources Bureau said that the glass walkway, which is hanging on the edge of the cliff, is out of their jurisdiction. In the absence of regulations and a responsible authority, supervision of these glass structures is in a vacuum.
("Qianjiang Evening News", Nov 8, 2019)
It will be tragic and makes great impacts to the lives of many tourists once an accident occurs in mid-air where these suspending facilities located. Pray that relevant departments can set up standards for their supervision very soon.
---
Daughter's Marriage
"I am troubled by the marriage of my daughter. My daughter who works in Zhengzhou couldn't find a meeting place. I took her to a family church in Zhengzhou last August where a fellow sister introduced my daughter to a young man whose parents are both believers in the Lord. Though I was told that he was not a Christian, I ignored about this if he was still a church-goer. I am very wrong though: he smokes, drinks and plays games till mid-night; and he rarely goes to church. He didn't contact my daughter much and he turned her down when she asked him to fellowship. They were engaged in March. My daughter is teetering on the edge of a depression: she sometimes only wants to die, and she bursts into tears every time she speaks of him. The devil is in her heart. I blame it on myself and I hesitate if this marriage is by the will of God."
(Sister Ren, Henan Province)
May the Lord help sister's daughter choose the right spouse and build her marriage in the Lord. May she be strengthened and have courage to make the right decision.
---
Geographical Discrimination
This year, after the 23-year-old Miss Yan from Henan Province submitting a resume for a job application, she received such a reply the next day: "Inappropriate. Reason: Henan people." The party considered her equal employment rights were violated, and therefore decided to sue the recruiting unit. In 2005, a banner writing "Resolute strike against Henan Blackmail and Blackmail Group" was hoisted in the jurisdiction of the Shenzhen Longgang Branch Police Station. Two Henan citizens brought a lawsuit against such doing and they received an apology and some compensation at the end. That was "the first case of geographical discrimination". Such prejudice and stereotyping may deprive others from having fair opportunity; and even worse, to offend or make harm to others' reputation..
("China Youth Daily", Nov 11, 2019)
Pray for the Lord's mercy. May the imposition of such geographical discrimination be removed so that everyone can be treated fairly and correctly.
---
Gospel Broadcasting
Audience Response: The downloading volume of listeners through different platforms continues to remain high amid the current situation. The training program, "Disciple Training", which was launched at the end of October, has received overwhelming response. The program notebooks for the audience have been short of supply and need to be double printed. Moreover, two days of live broadcast have been added in the prayer program, "Throne of Grace", after the revision. Its audience response is very good. An average of 13-15 calls is received from the audience during the 18-minute phone-in session. The audience asks for intercession for their personal or ministry needs.
Production Increased: In response to the demand for the systematic bible study by Mainland pastors and believers, we will launch a new program on systematic bible study at the end of March next year. In addition to the existing bible teaching programs of "Liangyou Theological Seminary" and "Liangyou Radio", the new program, "Crossing the Bible", will be produced. Please pray for its current plan and production being carried out intensively.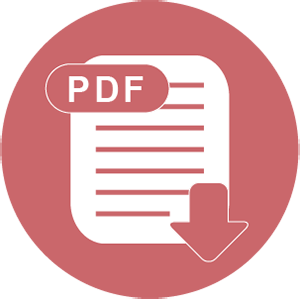 Download