Easier Said Than Done
"My mother-in-law has a problem of cerebellar atrophy. She lived with her eldest son initially but was not well cared for. My husband is her youngest son and we, after discussion, decided to take care of her at our place. We carefully prepared everything for mother-in-law hoping that she could be under good care for the rest of her life. Easier said than done though, the stay of mother-in-law brings us a lot of trouble and her presence has ruined the tranquility in the home. As more grievance against the elderly is nursing inside me, I have no idea how to get on further?"
(Sister Zhou, Shanghai City)
May the Lord add sister Zhou and her husband with more patience and help them understand the body and mind of a debilitated old person. May sister re-adjust her mentality, with love and patience, to care more about her ailing mother-in-law. May her husband's appreciation on her efforts motivate her to taking care of her Mother-in-law. Lastly, may the Lord keep and bless this family.
---
Feel Pressured
"As I am taking courses at Liangyou Theological Seminary and serving on overseas missions at the same time, I use the course materials on my teaching directly. During the last Spring Festival, I ran into some former classmates of my junior high school when I returned to my hometown. They then added me to the classmates' WeChat group. Twenty years gone, these former classmates have become doctors, officials or entrepreneurs, etc. They are high achievers in both families and careers, whereas I got none. That upset me a lot. These classmates like meeting up from time to time, but for me, this is pressure. I am in distress and don't know how to cope with this."
(Brother Yam, Henan Province)
May the Lord help brother Yam by strengthening his faith and entrusting him the good blessings for being a servant of the Lord. Help him know how to meet with his classmates and to share gospel with them wittily.
---
Overpass Collapse
The collapse of an overpass on October 10 on Xigang Road, 312 National Road, Wuxi, Jiangsu, has caused three deaths including a mother and daughter: mother 31 years old, daughter only five years old, and a man from Sichuan; two others were injured. A preliminary investigation suggested that the collapse was caused by two excessively overloaded vehicles: The first truck which was carrying six piles of steel coils, weighted a total of 176 tons while the latter truck was with seven piles weighted a total of 183 tons. The reason why these heavily overloaded were on the overpass is still uncertain despite that incidents of overpass collapse has not been infrequent in recent years. In fact, the overpass concerned was assessed as structurally sound by the Wuxi Traffic Engineering Quality Supervision Station.
("Securities Times", October 14, 2019)
May the relevant departments learn from the incident that violations of overload and over-limit should be strictly regulated while the safety designs of abutment should be strengthened to avoid similar accidents from happening again.
---
Landslide with Boulders
At around 4:00pm on October 14, near the draw-off point of Jingu Water Plant in Bishan Village, Jinxi Town, an unexpected landslide with fallen boulders occurred causing pedestrians to be buried. Upon receiving the landslide report, the relevant government departments immediately organized a professional rescue team and rushed to the scene for disposal. As of 7:00pm on the same day, a total of three bodies were found.
("The Paper", October 14, 2019)
Pray for the rescue team and their work. Hope that all the buried can be saved at the end. Pray for the families of the casualties and may the government's supporting teams give a hand to meet all the needs of these involved families.
---
Gospel Broadcasting
New Programs: Radio Liangyou launched a new program schedule at the end of October. In response to the needs of the audience, a number of newly produced programs are launched including: "Disciple Training" which has been prepared for a long time to strengthen the disciples' life of faith; "Happy Junior" which is produced for the youngsters aged 13-18; and "Better Half of the Sky" which provides a space to let women take a rest, refresh and encourage one another.
Come Together: In the light of increasingly strict control in the mainland, we pray and hope that Hong Kong churches can encourage more believers to care about the gospel needs of the mainland. To this end, the churches are welcome to invite our co-workers to share in the Sunday Services. Our co-workers can also hold the "Pray for China" meeting to share the current situation of the mainland.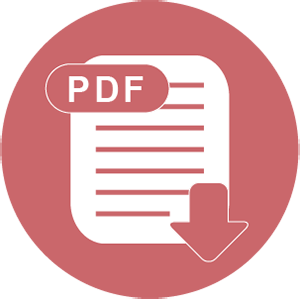 Download