The Best Blessing Ever
"In 1998, I spent RMB 300 for a short-wave radio in order to listen to international radio broadcasts. Inadvertently, I ran into Radio Liangyou while I was scanning through the newly bought. But as a non-Christian that time, I simply whipped over to the next channel. Deeply thankful to the brothers and sisters of Radio Liangyou, later in about 2001 I met the Lord through your program. Despite some perplexing moments in life thereafter, God keeps me with Him. Thus, from my heart, knowing God and become His children is the greatest blessing ever since. May the Lord's love and grace be always with us."
(An Audience)
Grateful that this audience got to know about the Lord in the airwaves. It is all by grace. May he be better equipped on the path of faith to serving the Lord.
---
Fair Admission
The Eighth Kindergarten in Lianhu District of Xi'an was established in 2018 and its first ever enrollment was completed in four hours last year, leaving those parents who didn't line up in time disappointed. Thus, Mr. Zhang always kept an eye on any news about the enrollment progress and he said, "Since July, the family went every day to check for any updates." On August 1, the long-awaited notice was posted and the enrollment was starting this month, no specific time enlisted though. "Early next morning, a cluster of parents lined up at the entrance of the kindergarten lest we missed the time. Finally, the security guard told us that there would be no enrollment that day." To everyone's surprise, the very next morning there posted a note stating that all quota had been filled. Mr. Zhang was shocked and queried if they had the enrollment launched during midnight? It is a public kindergarten, meaning that everyone should have an equal opportunity! Operational formality in disguise could only make those who complies a fool."
("Shaanxi Headlines", August 8, 2019)
The Discipline Inspection Team of the Education Bureau is investigating the incident. Pray that the norm and fairness on school admissions is to resume to meet the expectation of the society.
---
Mother's Health
"Mother is 75 years old. But after an illness in January, she lost much of her weight. She lost her appetite too, getting a bit weak to walk, complaining about her abdominal pain whole day. The pain disappeared after the treatment and her appetite slightly resumed. However, her recovery is rather slow. Seeing my mother's feebleness really broke my heart. I thus beg for the Lord's mercy upon my mother who is a devout Christian and has believed in the Lord for more than ten years. May the Lord add her strengthen by every experience in the Lord. In His arms, that my mother is embraced and blessed!"
(Sister Feng)
Pray for God's healing on Sister Feng's mother. May the Lord stop her pain and grant her peace, and by experiencing God's healing she glorifies the name of the Lord.
---
Veteran's Search
Veteran Pei Haiqing, who originated from Shuangliu in Chengdu, fought across Wuhan, Guangzhou, Changsha and Daixi; and lastly, he settled in Nujiang of Yunnan where he once fought, got married and raised children after his retirement. This 97-year-old anti-war veteran had a humble wish of returning home to see his younger brother and relatives, and most of all, pay tribute to his parents before their graves. Veteran Pei visited his hometown once 30 years ago, but returned with empty hands. In 2017, some good-hearted launched a campaign on Internet where the old man finally linked up with his Chengdu family. Veteran Pei eventually met his younger brother, brother's children and grandchildren at hometown after decades of separation. In this trip of hometown re-visit, Veteran Pei was super excited amid the family of eleven people. Now, he has no regret in life.
("China News", August 8, 2019)
In the old days, these adorable veterans self-
dedicated their youth for the wellbeing of their posterity. Pray that such spirit of self-dedication will be passed on to their junior followers.
---
Gospel Broadcasting
Radio Liangyou Anniversary: The 29th of July was the 70th anniversary of Radio Liangyou. We held a three-hour special program for this celebration. In the first hour, there was a thanksgiving worship which was followed by two hours' live broadcast. During the program, congratulating calls were received from the audience of many provinces and there were also hundreds of messages! The co-workers were very grateful. Pray that the programs of Radio Liangyou will continue to bring the gospel to the compatriots so that their lives can be renewed and changed.
Discipleship Program: In order to build up more committed believers, we will launch a new discipleship program at the end of October. Please pray for its production co-workers who are working intensively. Also pray for the listeners so that they will become good and faithful servants of the Lord through the program.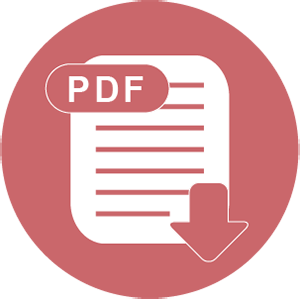 Download