A Christian Family
"When I was still in high school and yet a Christian, I started listening to Radio Liangyou. In the dormitory, I listened your programs every night. It was like listening to stories. Until one night, my radio was confiscated by the patrolling teacher. By that moment, the radio was still on, the teacher also heard the program. I silently prayed, that if our God was real, He would let me have it back. Truly, the teacher returned it to me the day after. In May that year, my father felt very ill, though the medical check-up was negative. My mother asked me what else could we do? I said, 'Believing in Jesus!' Later, dad recovered from the illness and the whole family has turned to the Lord."
(Brother Zhang)
Grateful that Brother Zhang has learned about God through our radio program since his high school. Hope that the experiences of brother and his father can edify others and glorify the Lord.
---
Four Seriously Ill
A family in Zhoukou City, Henan Province is extremely unfortunate: the Zhang's, four out of six family members are seriously ill. The 14-year-old elder son suffers from T-lymphoblastic lymphoma; his elderly father got cerebral infarction and is bedridden; his mother has had heart bypass surgery; his younger son is a patient of congenital heart disease and has had surgery. Mr Zhang said they have already spent all savings, and even loans, on medical expenses. In the meantime, he is accompanying his elder son for blood cancer treatment in Beijing while his younger son is taking care of his elderly mother at home. His elder son is saddened to seeing his parents so worried about him and thus asked more than once: "Let's give up and go home, lest more money to spend." The child has also written a last letter on which he wished to donate his organs for the goodness of others.
("DaHe Network Media", August 9, 2019)
The Zhang's, a peasant family, has been working very hard for a living. But the medical expenses on Zhang's four members have terribly taken the family to bankruptcy. Pray that God have mercy and healings onto them, and the general public a helping hand to this needed family.
---
I Am Disfavored
"My in-laws are bossy and have been controlling our family: I am not allowed to work at my hometown where I can join them and my two children. I was unwelcomed when I returned. My mother-in-law would get mad at me when I don't comply. For my husband, he is still a mama's boy. He would only seek advice from his parents, but seldom with me. We quarrel a lot. They don't know God; they only worship money. I had got depression and several times I wanted to commit suicide. By overcoming many difficulties, I have now recovered from depression, but they treat me the same. Shall I be under their control and bullying for the rest of my life? Save me now!"
(Sister Zhao)
Pray for Sister Zhao that our Lord will keep her and strengthen her. May the Lord help her deal with her unsatisfactory marriage, putting aside her hard feeling but communicating with her husband's family with an open heart.
---
The Missing Boy
Ms. Li of Shiyan, Hubei, whose 8-year-old son has been reported missing in Hailuogou, Sichuan Province for seven days. The search for the boy has been proceeding but in vain. At noon on August 2, the trio of Ms. Li's went to Hailuogou Forest Park to tour around. Her son ran into a turn in front and was out of her sight. He disappeared since then. The boy was wearing a yellow top, jeans and rain boots. More than 200 people had started a thorough search and rescue at the site. Yet, no trace of the boy was found. It is suspected that the child might have left the scenic spot instead of being lost in the Red Rocky Beach. "Perhaps the child didn't turn left at the exit (going along the river beach), but to the forest on the right." The rescue dog suspected of smelling the child at the scene. Once the child walks into the forest, the danger increases. "If he can't figure out the direction, and walks in panic, it is easier to get lost."
("Huaxi City Daily", August 8, 2019)
The person in charge of the scenic spot reported that the search and rescue team had more than 500 people participating in the operation. May the Lord keep the boy and bring him back to his family.
---
Gospel Broadcasting
Radio Liangyou Anniversary: The 29th of July was the 70th anniversary of Radio Liangyou. We held a three-hour special program for this celebration. In the first hour, there was a thanksgiving worship which was followed by two hours' live broadcast. During the program, congratulating calls were received from the audience of many provinces and there were also hundreds of messages! The co-workers were very grateful. Pray that the programs of Radio Liangyou will continue to bring the gospel to the compatriots so that their lives can be renewed and changed.
Discipleship Program: In order to build up more committed believers, we will launch a new discipleship program at the end of October. Please pray for its production co-workers who are working intensively. Also pray for the listeners so that they will become good and faithful servants of the Lord through the program.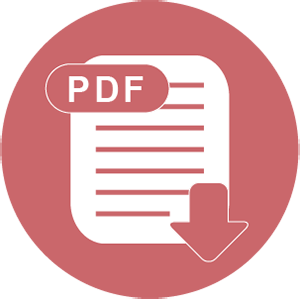 Download