In-law relationships
"I was born in the 80s. Got married seven years ago; with two daughters. As a Christian, I want to glorify God and edify others. Nevertheless, I always lose my temper when being challenged. My father-in-law is a chronical diabetic patient and must rely on medication heavily. This makes the life of my parents-in-law a torture. My mother-in-law, who is a typical manipulator, has heart disease and will get very sick if she is ignored by other family members. Will she be killed from angry outburst if quick-acting rescue pills is not taken! Despite that we are both sisters in Christ, we both weak in faith. I always have trouble with her, causing it a real trouble to live together. As a middle school teacher, I need her to help bring my daughter. It's indeed difficult to realize our belief in our daily life!"
(Sister Hou, Henan Province)
May the Lord give Sister Hou wisdom and love, and to understand her weakness and illness. Pray that they can put aside their pride and to glorify the name of the Lord whole-heartedly.
---
Addicted Officials
According to media's incomplete statistics, from 2015 to 2018, more than 400 party members and government officials in Hunan Province were reported of drug taking or drug trafficking. Compared with other provinces, the number of drug abuse by government officials in Hunan seems to be more frequent. At present, there are nearly 400,000 drug addicts registered in Hunan, ranking third in the country. Some government officials said that there were few means for them to vent their pressure from heavy workload. Those who were frail might mistakenly use drugs to de-stress. As officials commonly have a broader network with the public, they are more likely subjected to deception and inducement of drug taking by people with ulterior motives.
("China Economic Weekly", July 16, 2019)
Pray for the serious problem of drug abuse in Hunan Province. Hope that the government can perfect their job in drug control while public officials have proper channels for relaxation. May gospel drug addiction treatment become more and more popular in the neighborhood, bringing the addicted real hope of life.
---
Single Mother
"I am a single mother of four children. Please pray for my son Kaijie who is 19, rebellious, lazy, smoking and doing poorly at school. Being not affectionate nor initiative, he is also negative and has no sense of responsibility. He doesn't like to talk with me nor to his three younger sisters; and acted violently against me, several times, once even with a knife in his hand! Influenced by his violent late father perhaps, Kaijie got furious characters too. Please pray for my son that God's salvation will be unto him and that our family relationship be restored! I am thankful to my family and may our Lord keep and bless His servant."
(Audience "Single Mother")
Pray for "Single Mother" and may the Lord give her the ability to get along with her son. Pray that her son will grow up healthily, and by knowing Jesus he will stay away from his previous rebellion habits, but to re-build a good relationship with his family again.
---
Deception by Private Hospitals
The Buddy Program of Shandong University, which purposefully allocating each overseas student with three local counterparts and putting such "making friends with foreigners of the opposite gender" one of the aims of the program, has aroused criticism recently. The buddy program, which was introduced in 2016, has been generally welcomed by students. This time, the focus of the controversy is its improper implication of match-
making the local students with their foreign fellows. On the afternoon of the 12th, Shandong University admitted that out of insufficient reviews, the program becomes imperfect. They therefore apologized via an official Weibo for the negative social impact caused by their buddy program.
("China News", July 12, 2019)
This was supposed to be a win-win program for both the overseas and local students in areas of languages and cultures exchanges, given that their intention is correct and presentation decent. Pray that Shandong University will seriously make reflective improvement and not to mislead students with wrong motives.
---
Gospel Broadcasting
Broadcast ministry: Ask the Heavenly Father to bless our broadcast on various platforms such as shortwave and medium wave, internet and mobile applications so that the transmission of the programs can be protected from interference and obstruction. Soooradio broadcast has also made great progress. Compared with last year, the audience figure has doubled! We have just completed a joint project with a local school – training of 16 primary school grade six and secondary school grade one students.
The Ways of the Pastors: 18 participants joined the latest session of "The Ways of the Pastors" training. They were all able to come to Hong Kong to complete their studies and returned their homes safely. It is hoped that they can apply what they have learned to the challenging Mainland churches. Recently, Liangyou Theological Seminary has enrolled a number of "re-admitted students". It is believed that they urgently need to receive the training for the truth and ministries under the present situation.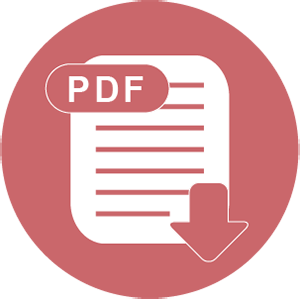 Download