IExtremely Charismatic
"When I was young, I believed in the Lord together with my mother. Compelled by my father during my secondary education, I left the church like a prodigal son. Until 2015, God called me back to church again. My church is in Chongqing while my mother's is in Wanzhou. The two churches are connected to each other. Last year, the leaders of my mother's church joined heresy and left. Then my church told us to be careful in receiving the brothers and sisters from Wanzhou's church. Yesterday I saw my mother reading a book called 'Practical Handbook' when I went home. I searched its author via the WeChat and found that he was extremely Charismatic. So I was very worried and I did not want to see my mother being cheated."
(An Audience "Sister Xiaolan")
Please pray that Sister Xiaolan's mother can understand the truth and take root in the Lord's words properly. Also pray that her mother will read the Bible diligently and long for pure doctrines.
---
Sometimes Good, Sometimes Bad
"I have a child who has started listening to Raido Liangyou at the age of 13-14. Now he is 17 years old. He studies in a boarding school and returns home on Saturdays. He usually goes to internet cafe to play games from day to night. In short, he does not want to stay with us and seldom communicates with us. He may talk when he feels good but he gets angry easily. Apart from asking for living expenses, he is often unwilling to talk. We feel very troubled. I have believed in the Lord for four years. My husband is also learning to believe. But we are very painful because of our child. He once said that he was sad to have such parents. When asked what kind of parents he had, he did not reply. He only got angry and said fierce words. Anyway, sometimes he is good and sometimes bad. But there is little time he is good."
(An Audience)
Please pray for this listener. Ask the Lord to help the couple understand their child's emotions, and tolerate and accept his emotional changes. Also pray that the couple can be wise parents.
---
Gospel Broadcasting
Broadcast ministry: Ask the Heavenly Father to bless our broadcast on various platforms such as shortwave and medium wave, internet and mobile applications so that the transmission of the programs can be protected from interference and obstruction. Soooradio broadcast has also made great progress. Compared with last year, the audience figure has doubled! We have just completed a joint project with a local school – training of 16 primary school grade six and secondary school grade one students.
The Ways of the Pastors: 18 participants joined the latest session of "The Ways of the Pastors" training. They were all able to come to Hong Kong to complete their studies and returned their homes safely. It is hoped that they can apply what they have learned to the challenging Mainland churches. Recently, Liangyou Theological Seminary has enrolled a number of "re-admitted students". It is believed that they urgently need to receive the training for the truth and ministries under the present situation.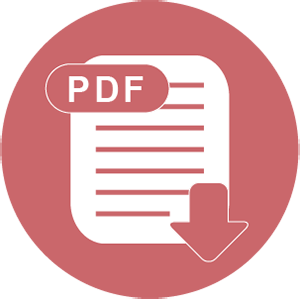 Download