Does God Care?
"The church that our brothers and sisters watching over, though in fear, is going to be torn down. 'Moving out, or demolitions', we are told. Our county church is built for millions of dollars! Several thousands of brothers and sisters are earnestly pleading to God and seeking His will! Doesn't God care? We ask Him for mercy. In fact, our church obtains a license which is state approved. If the church is dismantled, our brothers and sisters will stray to nowhere as many family churches have been watched and religious meetings are disallowed nowadays. Please remember and pray for our county church. This is urgent! We have lost our family churches, and we may lose our county church very soon."
(Audience "Old Sister")
Pray for the church of "Old Sister". May God protect the church from being demolished and His believers  from dismantling. Pray the Lord to keep the churches in the mainland; by the faith in the Lord, His followers are strengthened for all circumstances.
---
Skewed Sex Ratio
Influenced by the traditional concept of patriarchal and child-rearing, especially the subjective factors such as illegal identification of fetal sex and unlawful termination of pregnancy, the sex ratio of births in Tongjiang City of Heilongjiang Province has been high. The sex ratio of the birth population of this port city of 210,000 is high in 2018, reaching 100:116.9 (100 for women) than the normal level of 102:107. As the basis for future gender ratio of the population, the present phenomenon implies a skewed gender ratio of the total population in the future. A few years ago, Tongjiang City had promoted the importance of gender equality on the one hand and curb a further discrepancy in sex ratio at birth on another by cracking down activities related to fetal gender determination and sex-selection abortion.
("The Paper", June 17, 2019)
Life is God-given. May every life be preciously valued and sex-selection abortion be eradicated.
---
Unfaithful Husband
"My husband had an affair and asked for a divorce three years ago. I refused. I have my fault, too. My husband was a Christian and we made the holy covenant before God. Soon after our marriage though, he had a one-night stand; and now is his mistress whom he met three years ago. Without discerning his body, he eats and drinks judgement on himself: he returned after running off, once, in the past two years. Yet, he keeps flirting with unknown women on video chat. He is hopeless and divorcing him is my earnest wish. There are two different voices in my head however, as I swore to God three years ago that I would try my best to keep the marriage."
(Audience "Disheartened")
Pray for "Disheartened". May God remove the pain that her unfaithful husband brought to her. Shower her husband with the holy spirit; give him the light to see his wrongs, strength to repent, and the love to re-build a loving family.
---
Basketball Team of One
In 2017, Ye Sha was a happy high school freshman whose favorite pastime was playing basketball. Besides being athletic, he was also an academic star, a real model student at school. Nevertheless, Ye Sha was pronounced brain-dead less than three weeks before his 16th birthday. His father donated Ye Sha's organs to seven people whom, after learning the teenager was a basketball fan, five of the recipients formed a basketball team named after "Ye Sha". On January 27, 2019, this basketball team was invited to a two-minute demonstration match in the Chinese Women's Basketball League All-Star Game at where the story has received a viral attention on social network, making organ donation appreciated by the whole of society. In response, the number of volunteers has increased exponentially and within three months, there has been over 1.22 million of people registered as organ donors.
("Xinhua News", June 16, 2019)
May good deeds as such be widely acknowledged and appreciated to encourage more people to join in.
---
Gospel Broadcasting
Broadcast Response: Thanks to the Heavenly Father. So far the average figure of the monthly audience response has been nearly 4,600, this year. The downloading volume of the programs has been nearly 1.5 million times. The number of people using various platforms has exceeded 600,000. The monthly average number of freshmen admitted to Liangyou Theological Seminary has also exceeded 60. Pray that the Heavenly Father will use different programs to bless the audience!
Children's Program: At the end of March, we began to launch a three-level children's growth program for primary students. It was the "Joyful Tree Holistic Growth Program" which was quite welcome by the audience. Please pray that the Heavenly Father will use this program to entertain mainland churches' needs for such type of course; and to benefit parents or teachers, and children. Please pray for the co-workers who have produced this program and the children involved.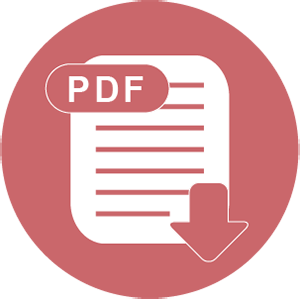 Download