Amputated Right Hand
"We are ethnic minorities living in the mountains. Due to a migration policy in 2003, we moved to another town. There are five people in my family, and dad is a servant of the Lord. On April 14, 2016, my son insisted to work outside despite our strong objections. On May 8, he got electrocuted and was hospitalized for 72 days. His right hand was amputated and his right knee-joint underwent a flesh surgery. Only was it 4 months after discharge could he literally stand on his own feet again. This March he went to Wenzhou to study theology but was rejected, saying that a single-handed couldn't wash his own clothes! Then he went to study in Wuhan. Nevertheless, only with junior high education, he was disheartened to realize how hard is for him to rebuilding his future. He is 20 years old, my only son, whom that we wish to offer to serve the Lord."
(Sister Li)
May the Lord comfort Sister Li and her family. Help her son who after the accident and the amputation, can stand on his own feet and has wisdom and knowledge to make his life useful to God.
---
Quality Knockoffs
When the luxury-brand handbag that you are expecting arrives, by procurement service from Europe, you might just fall into an intrigue of "real fakes" from merchandising, packaging, billing and consignment etc. In fact, these quality knockoffs might be selling at only one-tenth of the original price of genuine counterparts. While forgeries of luxury-brand products are so prevalent on the market, there comes the booming of fake procurement service, too. Some procurement buyers may often go into circles of friends and feign being returned from overseas procurement, which may not be all true. Some places in China can even provide scene analogy, which is specially designed for procurement services. Between luxury brands and the police, a new topic – product authentication, is therefore to arise with concerns as verification of electronic evidence, operation of electronic forensics and identification of counterfeiters.
("China Business Network", June 16, 2019)
Pray that the government can formulate effective measures to eradicate the problem of phony and to remove China's notoriety for fakes.
---
A Bit Tangled
"I want to ask a question: Can Christians be community workers? I am in Wuhan and in the street where I locate, there are recruitments for community workers. I have already signed up and will take the written test on Thursday. Now I am struggling with it. Is it appropriate for a Christian to work for the government? It is a junior post, responsible for communicating and serving residents in the community. I am also told that the job involves no political nor any ideological education. As a Christian, I avoid being too restrained or narrow-minded, but to reach out and establish relationships with others and know their needs. Thinking of this, I am a bit entangled."
(Audience "Little Sister", Hubei Province)
Pray that Little Sister can be free from her doubts and courageously commit to serving the community, helping the residents and making her life a good testimony to God. In addition, Little Sister can also develop her spiritual disciplines and serve the weak through her work.
---
Yibin Earthquake
At 22:55 on June 17, an earthquake of magnitude 6.0 hit Changning County in Yibin, Sichuan Province. There were 11 aftershocks in Changning County and its surrounding counties. Another 5.3-magnitude earthquake occurred on the 18th, causing 11 deaths and 122 injuries. Some buildings were damaged, and mountains collapsed. The area is out of power while communication is not smooth. After the earthquake, the Sichuan Fire and Rescue Corps dispatched 148 vehicles, 669 people and 8 search and rescue dogs to the epicenter for rescue. On the evening of the 17th, the alarm was triggered in many places in Chengdu City within seconds of an earthquake hitting, giving a second-by-second or tens of seconds countdown shown through the community broadcast, mobile phone, TV and other channels.
("Beijing Daily", June 18, 2019)
In the hope of an orderly progress of rescue and relief work, the many caring people and volunteers were called not to enter the affected area on their own. Pray for the rescue and relief work and hope that more of the trapped be saved.
---
Gospel Broadcasting
Broadcast Response: The changing situations since the beginning of the year have probably helped raise the listener and response rates significantly. The "Liangyou Index" is even at its record high over the years. May God use the radio and various online portals to give daily bread to listeners yearning for Scripture, and back up the afflicted churches through our diversified programs.
The Ways of the Pastors: This face-to-face mentorship program that offers a two-year course where participants meet for eight days and seven nights two times a year is very well-received by mainland pastors and ministers. By the grace of the Lord, our Phase 4 students have completed their studies in April and have been safe on their trips to and fro. Please pray that our mainland pastors caught in these difficult times are still standing firm for the Lord to tend their flocks faithfully.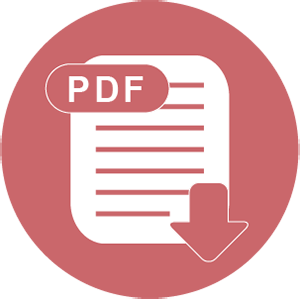 Download