Request for Intercession
"I am a full-time mother. I listen to the radio every day when preparing breakfast for my family. Every time I listen, I am always impressed! There are three things I want to ask for intercession: (1) My husband is very busy with his work. He works overtime almost every day. Ask the Lord to make him place God in the first priority and rectify his mentality to serve God in his work. Pray that God will protect his body from being harmed by overtime work! (2) My child will go to kindergarten in September. I hope that he will go to a public kindergarten. But our household registered is not here and we do not want to resort to the relationship. I hope that God will prepare the most suitable for my son. (3) I am going to prepare to bear my second child. I know that children are inheritance of the Lord. I feel worried! Please ask the Lord to strengthen me and make my whole pregnancy safe."
(Audience "Full-time Mother")
Pray for the family of the full-time mother. Please pray that her husband can witness the name of the Lord in his work; her son will be admitted to a suitable kindergarten; and she will carry her second child smoothly and experience the grace of God in her life.
---
I Have Been Saved
"One day I suddenly had flu and fever. It was very serious and I had vomited twice. I had taken anti-inflammatory drugs. Perhaps I was poisoned after I had eaten things which should not be eaten together. I felt like I was dying. Then I prayed to the Lord and I entrusted myself to Him regardless of life and death. My fever subsided gradually after I had been given an injection. I continued to pray to God and asked Him to give me assurances of Salvation. I had prayed in tears twice before the Lord and experienced the mightiness of God. There was devil's crazy harassment during this period. Later I realized that there was still something between me and God, and I confessed. I prayed that I would abandon those sins and that I would love God instead of the world. I am determined to leave those things! I know it is the Salvation by the cross of Jesus that has removed my sins. My sense of guilt and feelings of shame are gone. I know that Jesus is in my heart and I have been saved."
(Audience "A sister of Little Faith")
Thank God for the sister's experiences of healing and Salvation by the Lord. She has indeed received the assurances of salvation from the Lord.
---
Gospel Broadcasting
Broadcast Response: Thanks to the Heavenly Father. So far the average figure of the monthly audience response has been nearly 4,600, this year. The downloading volume of the programs has been nearly 1.5 million times. The number of people using various platforms has exceeded 600,000. The monthly average number of freshmen admitted to Liangyou Theological Seminary has also exceeded 60. Pray that the Heavenly Father will use different programs to bless the audience!
Children's Program: At the end of March, we began to launch a three-level children's growth program for primary students. It was the "Joyful Tree Holistic Growth Program" which was quite welcome by the audience. Please pray that the Heavenly Father will use this program to entertain mainland churches' needs for such type of course; and to benefit parents or teachers, and children. Please pray for the co-workers who have produced this program and the children involved.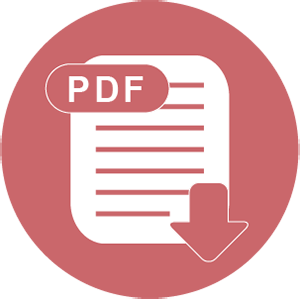 Download