Shared Dads
An app about "shared dads" has recently gone viral on social media. After entering the program page, the user's whereabout will be located. Users can select their own father figure, choosing from options including business, warm men, sports, art and humor; or even request kinds of service the "dad" to provide. On this "shared dad" renting platform, one could also find their nearest perfect "Daddy". However, after selecting the choice of dad and at the point of finalizing the purchase, users will be directed to a brand advertisement after all. The brand involved responded that the concept of "shared dad" is not feasible, and the company only wants to bring out the indispensability of the role of fathers through public channels. The company's ad may have violated the provisions of the Advertising Law that prohibits companies from promoting fake services to deceive or mislead consumers to spoiling the good atmosphere of the society.
("Southern Daily", May 16, 2019)
Pray for the development of marketing in this new media era. Pray that their creative advertising would not, for the sake of boosting public's attention, override the importance of integrity and virtues to the wellness of social atmosphere.
---
It's Awful
"I am 39 years old. My self-esteem is exceptionally low. As getting stuck in the mud, I desperately seek the face of God. But when I pray, I am like mumbling alone, without seeing His presence at all. The feeling kept on even when I prayed with my wife, occasionally. I thus become frustrated and worried if I have ever been reborn, or am I destined not to get saved? Thoughts as these keep haunting me… I am stupid and inarticulate. I conceal my fears only to myself. I am awful and problematic. I have poor relationship with the people around me, except those of my own family."
(Brother Yam)
Pray for brother Yam that he can open himself to his wife and church pastor. Let them share his disconcertment; get to the cause and brave to seek necessary help.
---
Passenger Regulations
Announced by Beijing Municipal Commission of Transport, the Beijing "Passenger Regulations" as well as "Actions Note" went into effect on 15 May. It stated all the DON'TS for passengers on public transport. For examples, not to eat or drink, occupy more than one seat, promote sales, take e-cigarette, hang around on escape routes etc. To better the enforcement of the Regulations, an "Actions Note" was designed and attached. The Note: 1. The act of uncivilized ride will be recorded in the violators' credit record. 2. Violators who do not stop when asked may be requested to get off and their misbehavior will be reported to traffic police department for follow-ups. 3. Violators with poor credit record can restore their social credit score by actively participating in the rail transit volunteer service. 4. Violators can apply for information review if they reckon their personal credit records incorrect.
("China Daily", May 15, 2019)
Pray that the public would welcome the introduction of the mentioned regulations and be able to comply with them.
---
To a New Environment
"Three years ago, I was encouraged by a church teacher to take a course in theology. I had no solid expectation toward the course, but sure to know it could free me from my original workplace where there were lies, deceits, hypocrisy, and slackers of all sorts. The theological class started their enrollment while I was thinking of resigning from work; I was looking forward to returning school as the environment would be much relaxed and pleasant. This might be an excuse of me for wanting not to work, instead of wanting to study theology. I enjoy my study very much, feeling as relaxed and comfortable as in paradise. I nevertheless am not sure about what I need or what God needs from me… or is it His will that I take the theology class?"
(Sister Zhao, Beijing City)
Pray for sister Zhao to let her understand what dedication is; and let her realize what is God's calling and commitment. Seminary is not a refuge. May the Lord show mercy and teach her to seek guidance before the Lord.
---
Gospel Broadcasting
Broadcast Response: The changing situations since the beginning of the year have probably helped raise the listener and response rates significantly. The "Liangyou Index" is even at its record high over the years. May God use the radio and various online portals to give daily bread to listeners yearning for Scripture, and back up the afflicted churches through our diversified programs.
The Ways of the Pastors: This face-to-face mentorship program that offers a two-year course where participants meet for eight days and seven nights two times a year is very well-received by mainland pastors and ministers. By the grace of the Lord, our Phase 4 students have completed their studies in April and have been safe on their trips to and fro. Please pray that our mainland pastors caught in these difficult times are still standing firm for the Lord to tend their flocks faithfully.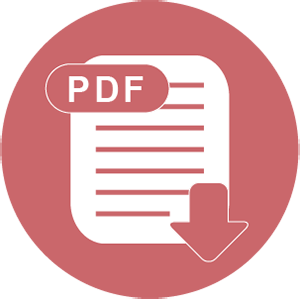 Download