Difficult to Forgive
"Let bygones be bygones – it's easier said than done. The moment I saw the cruel and unkind message from my father, all the sunken hatred and hurts between us cropped up. And due to this irresponsible man and his doings on me, my gratefulness to God has greatly subsided but replaced with resentment and jealousy, mostly. Resented being born in such a family; and envied those born in a family with loving parents. To overcome my emotion, perhaps as my aunt advised – to pretend my father is dead! I admit and feel sorry for being an unkind person too, so I can't figure out why God made me."
(Sister Doudou)
Pray to God to heal the wounded soul of Doudou. By the grace of the Lord, may she let go of her father's wrongs but to resume her life with forgiveness, acceptance and the love of our Lord.
---
Gaokao Immigrant
Shenzhen's education bureau announced they would disqualify 32 students of a Shenzhen private school for taking this year's National College Entrance Exam (NCEE) in the city after they were found as "Gaokao (NCEE) immigrants". They need to return to their own originated city for the exam. The school involved is required to severely punish those responsible and will have its high school enrollment quota cut by half in 2019. The Education Department of Guangdong Province stated that they would put more stringent control and management on high school education and college entrance examination registration to avoid the existence of "Gaokao immigrants."
("People's Daily Shenzhen", May 14, 2019)
To get into good university, these Gaokao immigrants would pick provinces where very low school enrollment score is required despite their very high admission rates to colleges. The root cause of this phenomenon lies in the different admission rates to college across the country. It is thus hoped that relevant units can work out a fair and just educational environment for all the Gaokao candidates.
---
Feeble Minded
"Because the Word of God hasn't been taken root, my heart is feeble. I invited my family to pray for the niece of sister Cui, Yaoyao – 25 years old whose two or three-year-old daughter has brain tumor and is now in Beijing hospital. The doctor there said the girl can only live for two more years and asked the family to pray for His healing urgently! Please also pray for the marriage of my son Liu. He and his girlfriend had engaged on February 8 in lunar calendar this year. His fiancé however, is hesitating about the wedding. May the God open the way; I am tired and overwrought by this matter. I prayed in front of God for an hour yesterday morning. Today, I am too worried to pray. May God remove my doubtfulness and misgivings in my heart."
(Sister Don, Shandong Province)
May the Lord remember Yaoyao, the daughter of sister Cui. Pray to God to heal her brain tumor and let the family unite in one spirit with the Lord in face of difficulties. Pray that, with God, sister Don is strengthened and her son's marriage is blessed.
---
Strictest Updating
A joint notice on the verification of personal financial information has recently announced by a number of banks in China. Unlike any other, this time they required their customers to provide personal identity information such as name, gender, nationality, occupation, contact information, address, ID number as well as the valid term of certificates etc., which has greatly out-numbered the items they used to. It is the most demanding one ever. This large-scaled investigation has been carried out since the beginning of March, mainly for suspicious customers who with only one mobile phone number, bear cards with different names of cardholders. They need to submit explanation; or if there shows a great deal of repetitive use of the same contacts, the bank will stop its service to the related accounts lest people take illegal control over these multiple bank cards. Further action will be taken from the bank until all the customers' personal information required by the card center is well fulfilled and verified.
("Securities Daily", May 15, 2019)
Pray to the Lord that the implementation of such a demanding update on bank customers will bring honest and positive impact to the society and general public.
---
Gospel Broadcasting
Broadcast Response: The changing situations since the beginning of the year have probably helped raise the listener and response rates significantly. The "Liangyou Index" is even at its record high over the years. May God use the radio and various online portals to give daily bread to listeners yearning for Scripture, and back up the afflicted churches through our diversified programs.
The Ways of the Pastors: This face-to-face mentorship program that offers a two-year course where participants meet for eight days and seven nights two times a year is very well-received by mainland pastors and ministers. By the grace of the Lord, our Phase 4 students have completed their studies in April and have been safe on their trips to and fro. Please pray that our mainland pastors caught in these difficult times are still standing firm for the Lord to tend their flocks faithfully.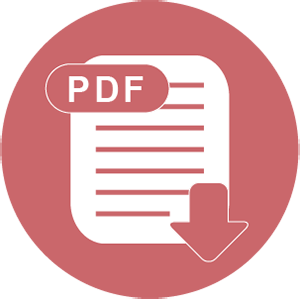 Download