Now Discouraged
"I am sorry that I cannot let my parent feel at ease. I used to pray that I could wait until 30 years old, but I am now discouraged. Many single sisters of my age are highly educated and work well, but there are really no suitable brothers. The situation is like this, how to adjust myself? I am worried and depression. I isolate myself, and I am not interested to interact with people honestly. I feel the pressure of marriage. It has been quite some years, I was bothered. I am far from God. I don't feel like to read the Bible and to pray. I will also doubt myself: Is that a problem with my personality? Am I not gentle enough? Am I not good at interpersonal relationships, so that I couldn't find the perfect match? I have lost my confidence. Should I consult psychological counseling?
(A Sister)
Pray for "A Sister" and ask the Lord to let her understand that marriage is not the whole of life. Pray that she can build a quality life in the Lord.
---
Not to Wash Your Dirty Linen in Public
"There is a saying: don't wash your dirty linen in public. I don't know what to do now! My family is living together with my elder sister-in-law, but she has been making trouble and has a really bad relation with my mom. For example, she has smashed things today. My elder brother, who works in other city, knows it and he is trembling with anger. My mom is particularly painful. I want to move out and rent a house outside since my wife is pregnant. But my elder sister-in-law even want to drive my mom out of the house. Mom is going to guard the house. What should I do? Mom said that if I move, she will die. I am so worried and my wife has been forbearing this sister-in-law. Mom believes in the Lord, saying that it is to be patient, but this is not the way to go. My wife has been frightened by my elder sister-in-law which affects her pregnancy. She is about to produce, I am in a dilemma, what should I do?
(Audience "Helpless Brother")
Pray for the "Helpless Brother". Ask the Lord to give him strength, be a strong man in the Lord, protect the mother and wife, and have the courage to express that the family needs respect for each other to live well.
---
Gospel Broadcasting
Broadcast Response: The changing situations since the beginning of the year have probably helped raise the listener and response rates significantly. The "Liangyou Index" is even at its record high over the years. May God use the radio and various online portals to give daily bread to listeners yearning for Scripture, and back up the afflicted churches through our diversified programs.
The Ways of the Pastors: This face-to-face mentorship program that offers a two-year course where participants meet for eight days and seven nights two times a year is very well-received by mainland pastors and ministers. By the grace of the Lord, our Phase 4 students have completed their studies in April and have been safe on their trips to and fro. Please pray that our mainland pastors caught in these difficult times are still standing firm for the Lord to tend their flocks faithfully.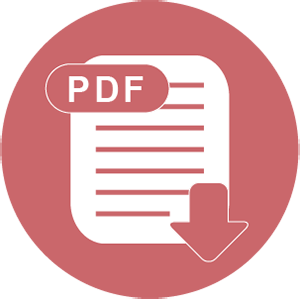 Download