Still Exalt the Lord?
"There is some depression in the environment of Christian brothers and sisters at present. The government has made a series of changes in the relevant regulations. Currently, many churches have found it hard to refuse to follow. Especially in Henan, what model the churches have become makes us feel that our faith in the Lord Jesus is not as simple as before. Isn't only the Lord in this temple? Why are there other songs praising the government? I do not know how should I imagine and explain this or how should the believers keep the will of God? Could it be said that the believers have been led astray? In the end, how should I perceive? The present sermons from time to time include something which is encouraging people to comply with the government. But no government officials come to listen. To our surprise, the government is exalted very much. Subsequently will the Lord still be exalted? I do not understand."
(Audience "Little Brother Guo")
Please pray for Little Brother Guo and the Mainland churches facing the difficulties. Ask the Lord to increase their strength and faith, and to keep the believers so that they can recognize the truth and go through the hard times triumphantly by relying the Lord.
---
Urban residency policy changes
In 2019, major changes in the urban permanent residency policy take place to actively enhance the settlement of agriculturally transferred people who have already been employed in urban areas. The restrictions on permanent residency are completely eliminated for Type II large cities with a permanent urban population of one million to three millions. "Residency requirement for social welfares" no longer exists. The requirements for permanent residency are fully eased for Type I large cities with a permanent urban population of three to five millions. The restrictions on permanent residency for key groups of people are also completely abolished. Key groups are mainly graduates from universities and vocational colleges, and those employed staff members transferred between cities. The new policy also allows the permanent population of rental housing to register with urban public accounts. Settlement in a big city should be easier.
("CCTV Video Penguin", April 8, 2019)
It is not easy for migrant workers in cities to settle down. Pray that the relaxation of the policy will allow more migrants who have been employed in urban areas to live and work contentedly and happily.
---
Not Study Hard
"I am a single mother. My son has bad learning attitude. He is not enthusiastic and He is very rebellious. Every time when I mention studying, he does not listen to me and turns mad. I want to enroll a remedial class for him, but I am worried that he will not attend and my money will be wasted. I really do not know how to communicate with him. He does not make efforts in school. His teacher has questioned if there is something wrong with him? He is smart indeed but he is not paying efforts. I used not to shed tears before. But now I shed tears almost every day. My son does not have a positive and progressive mind."
(Audience "Sad Person")
Please pray for "Sad Person". Pray that her son will grow up and understand the values of studying. Ask the Lord to increase his enthusiasm. Also pray that "Sad Person" can understand his son's needs at the stage of youthful growth and that she will rely the Lord to nurture his son patiently
---
Grace for the Buyi
In 1877, a Chinese Inland Mission missionary, J.F. Braumton, came to Guiyang, Guizhou, to preach the gospel to the Buyi. Even a hundred years earlier, Catholic missionaries preached to these people and became martyrs for them. Nowadays the Puyi population exceeds three million and is distributed in Guizhou, Yunnan and Sichuan. It is the 10th largest ethnic minority in China and there are about 5,000 believers. The primitive religion of the Buyi mainly includes nature worship, totem worship, ancestor worship and witchcraft. This may be the remnant of the primitive religion which believes that all creations have spirits. It is understood that the missionaries and local believers have translated the New Testament for the Buyi. Translation of the Old Testament is also in progress. But the missionaries' visas are rejected and the Buyi co-workers need to be hidden; Ministry cannot continue.
Please pray that the Puyi will have a chance to hear the gospel again. Ask the Lord to keep the believers so that they can uphold their faith. Also ask the Lord to help the co-workers remain faithful to their ministries; and to complete the bible translation and recording of its audio version for widespread distribution.
---
Gospel Broadcasting
Broadcast Response: The volume of program downloading in the first two months of 2019 is still very impressive, with an average of about 1.4 million times. The listening figure of online streaming broadcast has also exceeded 70,000 hours! The figure of user times on various platforms is more than 570,000! Please pray for our program production team and give intercession to our audience.
New Production: In response to current needs, we launched some programs especially for young people last October. When the short-wave timetable was updated at the end of March this year, a program for children's growth, "Joyful Tree Holistic Growth Ministry", was launched to enable children to know the Lord Jesus and follow Him at an early age with the encouragement of their parents or teachers.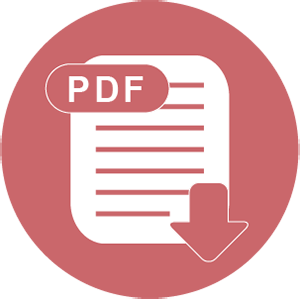 Download