Hard to Let Go
"I'm 43 years old, was married but with no child. Divorced two years ago because of his extra-marital affair. I did have some self-reflection though, realizing of my pride, dis-obedience, lack of tolerance and understanding. I was baptized in 2013. I am the head of a foreign trade company, through which I made acquaintance with a Japanese-Chinese client who he is married and has children. I clearly expressed my Christians' view on marriage and wished not to ruin others' happiness when I was pursuing mine. He also understood that his doing was inappropriate for all parties. But I find him just irresistible! Despite how well I know about the consequences, I am still unable to get away from this dreadful tangle."
(Audience "Fiona")
Pray for Fiona that she can get over her urge, not making wrong choices out of loneliness. By the truth of the Lord, may she be able to get rid of all ungodly desires and temptation.
---
Manic
"My ex-husband is a paranoid. Our first marriage crisis happened at the 3rd year when our child was 3-month-old. He is such a fearless person, rarely could anyone beat him down or argue him over. He scolded at me all the time. With a knife, my ex-husband made a scratch on my daughter's face while he was attacking my brother. Now my daughter is 26 years old and the scar is still noticeable on her face. Every time my ex-husband sees her face, he swears at me. 10 years after our divorce, I got married again for the sake of my daughter. This has been 17 years already. My ex-husband would, like a devil, go search my brother and sister for revenge, forcing my family to hide away all the time. I work at a school and he came to my workplace to make trouble, wanting to take revenge on my family. He is crazy and not scared of the law or being in jail."
(Sister Wang)
May the Lord keep Sister Wang and her family safe from the harm of her ex-husband. Pray to the Holy Spirit to enter the heart of her ex-husband, to let him repent before the Lord and renew his life.
---
MPQC for Rent
In recent years, some medical students would rent out their Medical Practitioner's Qualification Certificate (MPQC) to intermediary through whom these certificates are sublet to clinics or pharmacies. These clinics would take such MPQC as their doctor's license to "legitimize" their business. A Medical Science student revealed that the attainment of MPQC is painstaking and thus they feel justified if its rental can in some way lessen their economic pressure. Some lawyers pointed out that such move has great security risks and hidden dangers of liability disputes. The documents may be revoked by the health administrative department. If a medical accident occurs, it may also constitute illegal medical practice and bear criminal responsibility.
("China Consumer News", April 9, 2019)
Doctors, which supposed to be saving lives, are now becoming more of saving a fortune. May the Lord have mercy upon them and let all the medical practitioners realize about their honorable responsibilities. For the government, may there be a better supervision system to ensure a halt to medical fraud of all kinds.
---
Gospel Broadcasting
Broadcast Response: The volume of program downloading in the first two months of 2019 is still very impressive, with an average of about 1.4 million times. The listening figure of online streaming broadcast has also exceeded 70,000 hours! The figure of user times on various platforms is more than 570,000! Please pray for our program production team and give intercession to our audience.
New Production: In response to current needs, we launched some programs especially for young people last October. When the short-wave timetable was updated at the end of March this year, a program for children's growth, "Joyful Tree Holistic Growth Ministry", was launched to enable children to know the Lord Jesus and follow Him at an early age with the encouragement of their parents or teachers.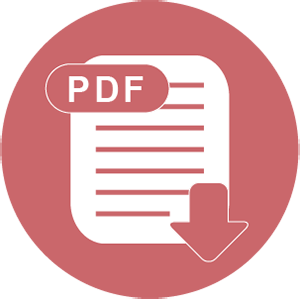 Download