I'm Confused
"I was brought to church and to believe in Jesus when I was still a toddler. Regularly did I keep going to church until I left for Beijing for college. In Beijing, I stayed at my uncle's place and I didn't attend church regularly. My uncle is a businessman. Right after my graduation last year, I got a job. That lasted for only half a year, then I have become unemployed for a few months. My mother let me learn driving to hope that I might help my uncle on delivery. Nevertheless, I failed the Paper II of the driving test, five times. In addition, I realized that the girlfriend whom I have related to for three years, is seeing someone else. Being unemployed, unloved, and unsuccessful, I have thought of killing myself. Living like a walking dead, I am really confused!"
(Brother "Little Fish")
In face of all these humps and bumps, may Brother Little Fish have hopes in the Lord and gain the courage to carry on. Pray that Brother can experience the sweetness of God's presence and regain his spirit to carry on his way.
---
Overloaded High-speed Rail
Hoping to avoid the annoying traffic jams, many drivers chose to travel back by high-speed rail on the last day of their Qingming long holiday. But will overloading cause a high-speed train to delay? A Fuxing train refused to move away from Tonglu Station despite it had been an hour behind schedule: Carriage No. 11 was fully packed with passengers when it was at Tonglu Station! Through announcement, the conductor asked passengers of carriage No. 11 to move to No. 10. He also asked some of those whose destination was Hangzhou East to get off for a Hangzhou East train arriving at 6 o'clock. More than 50 minutes later, the train resumed its operation. According to the station staff, such phenomenon happens because many passengers always "buy short but ride long". Over-loading is a breach of regulations on high-speed rails.
("Xinmin Evening News", April 8, 2019)
Pray for an efficient ticketing mechanism of Rail Department during festivals so that the number of tickets issued can be controlled and the problem of train overloading ceased from the source. By so doing, travelling with high-speed train will become safer and more reliable.
---
Frequent Forest Fires
Recently, forest fires have occurred in Beijing, Hebei, Shanxi, and Sichuan. On March 29, a major forest fire broke out in Qinyuan County, Shanxi Province. The fire was not yet completely extinguished on the morning of April 2. On March 31, forest fires in Muli County, Liangshan, Sichuan, caused 30 forest firefighters to die. Fires in Muli was re-ignited on the 7th, April. Forest fires also occurred in Yuexi County and Mianning County. A total of 490 fire-fighting personnel has been dispatched in Mianning County in Sichuan to fight against the fires. The forest fire in Yuexi County was put out on the morning of the 8th when no more smoke was found at the burning site. No casualties over the fire area of about 40 hectares, yet surveillance on the scene is still underway.
("The Paper News", April 8, 2019)
Pray for the safety of forest firefighters. May they be able to contain and put out the fires. Pray that the forest fire station can effectually enhance public's awareness for the prevention of fire and disaster so that the occurrence of forest fires could be minimized.
---
Gospel Broadcasting
Broadcast Response: The volume of program downloading in the first two months of 2019 is still very impressive, with an average of about 1.4 million times. The listening figure of online streaming broadcast has also exceeded 70,000 hours! The figure of user times on various platforms is more than 570,000! Please pray for our program production team and give intercession to our audience.
New Production: In response to current needs, we launched some programs especially for young people last October. When the short-wave timetable was updated at the end of March this year, a program for children's growth, "Joyful Tree Holistic Growth Ministry", was launched to enable children to know the Lord Jesus and follow Him at an early age with the encouragement of their parents or teachers.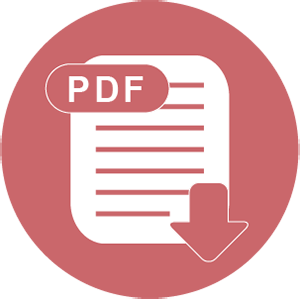 Download