Problem of Affection
"My girlfriend and I both recognize that we are arranged by God. But there is an episode in the process. She has contacted her ex-boyfriend again. She feels that it takes time to overcome her weakness. With prayers in my heart, I know that God has designated her for me. But this circumstance has told me that I should be patient. Now the problem is that she is hesitant at this stage. She also does not want to forsake God. So once I think of her, there is an inner voice telling me to wait and to be patient as the Lord must help us. However, my confidence is not stable. I feel that this case is not accidental because I always want to get rid of my hot temper. Eventually there is such a case. But there are no spiritual leaders whom we can consult."
(Audience "Pure Love")
Ask the Lord to help the brother learn the lesson of waiting patiently in this case; and let his girlfriend understand clearly what her will is and come out of the temptation.
---
Before Reborn
"I was uncertain if I was saved. When people asked if I could go to heaven, I said no one had the answer but God! With blind faith, I was trapped in the fundamental doctrines of the Church during the first 10 years of faith. I tasted no love but the fear of God in my heart; extremely insecure, feeling that my sin would never be forgiven! I was madly accused, confused and deceived by the devil. I thus repented diligently for my sin and secular act lest that the Lord would not want me. A pious appearance with a villainous inside, I suppressed myself to a point that of wanting to kill myself; but I stopped the thought after knowing this a God's displeasure. This was the situation before my reborn."
(Sister Zhang)
Grateful that Sister Zhang can be born again in the Lord to live out His faith and truth. May she help those with similar struggles as hers to experience the reborn in the Lord.
---
ASF
The Information Office of the Ministry of Agriculture and Rural Affairs was released on April 8 that an African swine fever (ASF) epidemic has occurred in Yecheng County, Kashgar, Xinjiang Uygur Autonomous Region. The Ministry of Agriculture and Rural Areas received a report from the China Animal Disease Prevention and Control Center, which was proven by the Xinjiang Uygur Autonomous Region Animal Disease Prevention and Control Center, that the ASF has killed 39 animals on a farm of 341 pigs in Yecheng County. Immediately after the outbreak, the Ministry of Agriculture and Rural Affairs sent a steering group to start the emergency response mechanism and adopted measures such as blockade, culling, harmless treatment, disinfection, etc. Live pigs are prohibited from being transported into the blockade. In eight months, African swine fever has swept over the mainland China, except Hainan which has yet to report any cases of ASF.
("China News Network", April 8, 2019)
Pray that the government can rightly handle the ASF issue. May there be no hiding nor any backroom deals but solid measures on the prevention and control of the spread of epidemics!
---
Gospel Broadcasting
Broadcast Response: The volume of program downloading in the first two months of 2019 is still very impressive, with an average of about 1.4 million times. The listening figure of online streaming broadcast has also exceeded 70,000 hours! The figure of user times on various platforms is more than 570,000! Please pray for our program production team and give intercession to our audience.
New Production: In response to current needs, we launched some programs especially for young people last October. When the short-wave timetable was updated at the end of March this year, a program for children's growth, "Joyful Tree Holistic Growth Ministry", was launched to enable children to know the Lord Jesus and follow Him at an early age with the encouragement of their parents or teachers.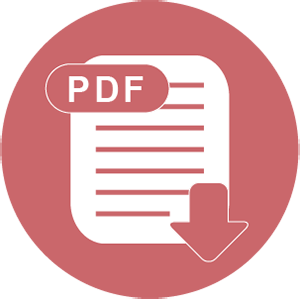 Download