Split Unwanted
"I strongly disagree on hanging flags. There are several co-workers who disagree, but we have no choice. I do not want the church to split. It is very sad. Split does not comply with the biblical teaching. Church is a place for worshipping God. But other co-workers say that the Bible does not clearly indicate this. I think Christians should have a position. We should not 'bend with the wind'. I believe that there are still many who insist on not hanging flags. Daniel and his friends were people who had their positions. Wang Mingdao was arrested for not succumbing to the regime. He would rather go to jail. They were the models. Regarding church, I do not want to see there is split. It will be better for the co-workers to face problems with a united mind together. But it is very difficult with different views now. Do I have to go to another church to attend services and give sermons?"
(Audience "Emanuel")
Please pray for pastors, elders, and believers in the Mainland. Ask the Lord to give them strength and courage to face the churches under pressure, and give them wisdom to know how to face conflicts.
---
Guarding the Forest
Triplet brothers have guarded a forest for 38 years! A NASA satellite has observed that a total of more than two million square miles of vegetation has been added to the surface of the earth over the past 20 years. It is specially mentioned that the action of China and India has dominated the greening of the earth. The forest guards of Guizhou Province, the Zhang's brothers, are "companions" of the woods. They have guarded 10,000 acres of forest with their hard work and sweat. The story of their forest protection is widely circulated in the local area. Their father, Zhang Shide, is one of the founders. The three brothers have started the forest work under their father's influence. They have also earnestly implemented ecological strategic actions. The forest coverage rate has reached 57 per cent last year.
("China News Network", March 15, 2019)
Thanks to the Zhang's family. The family has inherited the tradition of loving and protecting the forest from one generation of another. They spend their whole lives in this forest. They hope that many people will participate in the establishment of ecological civilization.
---
Being Hateful to Sins
"I attend church and listen to sermons every week. I think that people's achievement appear before one's eyes making one feel one's value low. It is said that people should believe in Jesus Christ. At first, I have found the meaning and value of life. But I do not find it anymore now. I still pray every day but I do not have a sense of security. I have lost faith! I have been troubled and confused, but I have not felt this before. I am a bit hateful to such a sinful heart. The evils of human hearts in the world and my own sins are unacceptable. I am even unable to live normally. This is my problem psychologically! Having believed in Jesus, am I supposed to live a joyful and peaceful life? Ask the Lord to help me!"
(Brother Ye)
Please pray for brother Ye's sensitivity to sins. Pray that his inner disturbance by sins will be healed so that he will be released. Also pray that he will regain the freedom and peace that his faith can bring to him.
---
Kham Family
Talking with a young Kham believer, it is learned that his tribe's conception of marriage and family is different from the general. Many families and couples have unstable relationship. Kham people's tribal character is rough and unconstrained. When they break up, they leave the families regardless of their children and leave them to their grandparents. They just go out to pursue their own lives. Young people do not have a normal family concept. They continue with this vulnerable family concept when they grow up.
Kham people need healthy marriage and family concepts so that their children can grow up healthily in the most harmonious families. Please pray for the young Kham generation. Pray that young students can adapt to the metropolitan life and also have the opportunities to hear the good news of the gospel when they go to study in a big city. Thus their long-lasting family tragedies can be changed so that their changes will bring blessings to their family members. Please pray for the gospel broadcasting ministry. Now it is necessary to pray that new programs can be produced for caring the Kham families.
---
Gospel Broadcasting
70 Years' Broadcasting: It is the 70th anniversary of Radio Liangyou in 2019. Believers we have served have experienced how much difficulties, and have gone through ups and downs for these past years. Social situation has also undergone great changes. People have faced different challenges. It is hoped that our program can be close to the audience's voice, speak their words, and seriously lead them to the Lord.
Holistic Growth: In response to the current needs, we have launched the "Joyful Tree Holistic Growth Ministry" since the end of March to bring together the strengths of multiple ministry partners for producing the courses of three levels (kindergarten, lower primary and upper primary) and of the parent -teacher version. In addition, discipleship training courses will be launched at the end of the year to enable believers to study and grow up on their own. Please pray for our program production.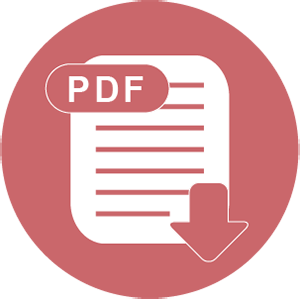 Download