Pension Problem
The youth who were born after 1985 most worried about their parents' pension while those after 1990 care more on the pension of their own. 89.3% of the young people surveyed showed concern on the issue of elderly support. In fact, pension has always been an important issue for the government. As the population is aging, more people become serious to the needs of old-age care. The 18 to 35-year-old youth survey showed that 78.8% of the 90s were worried about their own pension problems, and 86.1% of the 85s worried about their parents' pension. Only under centralized management, the elderly in underdeveloped area can enjoy secured old-age life. "Building communities with care and support for the elderly" might be an effective solution to take down the issue. "Only a solid, sustainable supervisory mechanism is most needed while 'formalism' or 'empty shell' will be helpless to the problem."
("China Youth Daily", March 14, 2019)
The issue of old-age care is imminent. Pray that the topic will be solemnly handled on the highest level, and practical and feasible proposals will be adopted to allow the elderly to spend their later years with dignity and happiness.
---
Against Christianity
"I have been home for a month but still cannot sleep very well. Once I wake up in the middle of the night I cannot get back to sleep anymore. My husband terribly opposes me to believe in God. I am prohibited to pray, to listen or to read any Christianity related stuff at home. Topics related to God are forbidden from mentioning at home. What I can do now is praying every night before bed for God's mercy and grace upon my husband. I feel that he is indifferent to me and we don't communicate much. He keeps on checking on his smartphone till very late every night. I am unhappy and becoming very quiet. I doubt, just a wild guess by the instinct of a woman, that he might have another woman outside!"
(Sister "Little Grass", Anhui Province)
May the Lord help sister "Little Grass" find a way out of her unhappy marriage. Pray that she can live a victorious life by relying on the Lord; bravely bring her children to God and let them grow with His words. Pray that her husband will repent and accept the Lord.
---
Tax and Fee Cuts
This year, the government is determined to implement deeper tax and fee cuts by nearly two trillion RMB. A drop in both the VAT and social insurance contribution rate is said to be a crucial measure in view of the downside pressure on the economic outlook. By such, enterprises in general can, in accordance with the rules, benefit from the tax reduction. The impact of the policy is high and positive, reaching all market players directly. The plan is to cut VAT rates starting from April 1, and the social insurance contribution rate from May 1. To this end, the government must live on a tight budget and trim its own revenue stock, but let companies benefit more even if this involves offending some previous beneficiaries. This is helpful for keeping the public finance sustainable.
("China News Network", March 15, 2019)
Pray for a successful implementation of this new economic policy at all levels of the government. There should be no IOUs to write nor any tricky charges to levy lest the impact of tax reduction subsides. Pray that enterprises and citizens can truly be beneficial from this substantial tax reduction and fee reduction.
---
Gospel Broadcasting
70 Years' Broadcasting: It is the 70th anniversary of Radio Liangyou in 2019. Believers we have served have experienced how much difficulties, and have gone through ups and downs for these past years. Social situation has also undergone great changes. People have faced different challenges. It is hoped that our program can be close to the audience's voice, speak their words, and seriously lead them to the Lord.
Holistic Growth: In response to the current needs, we have launched the "Joyful Tree Holistic Growth Ministry" since the end of March to bring together the strengths of multiple ministry partners for producing the courses of three levels (kindergarten, lower primary and upper primary) and of the parent -teacher version. In addition, discipleship training courses will be launched at the end of the year to enable believers to study and grow up on their own. Please pray for our program production.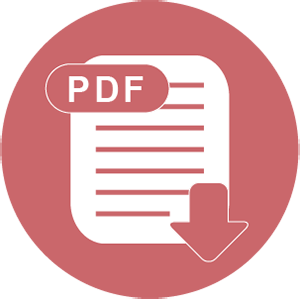 Download